Struktura kapitala predstavlja omjer dužničkog (tuđeg) i vlasničkog kapitala društva. Takva podjela otkriva kako je društvo financiralo imovinu s kojom generira prihode.
Osnovni zadatak financijskog menadžmenta društva je pronaći optimalnu strukturu kapitala koja će odražavati najmanji stupanj rizika uz najmanji trošak kapitala.
Jedan od problema s kojim se susreću poduzetnici je pribavljanje kapitala I financiranje nastavka poslovnog projekta.
Izvori financiranja su:
Private equity fondovi (preuzimanje, dokapitalizacija, dug)
Venture capital fondovi (preuzimanje, dokapitalizacija)
Anđeli investitori (preuzimanje, dokapitalizacija)
Mezzanine fondovi (dug)
Komercijalne banke (dug)
Razvojne banke (dug i jamstva)
Agencija za poticanje ulaganja (poticaji i jamstva)
Tržište kapitala (izdavanje obveznica i dionica)
Strateški investitori (preuzimanje, dokapitalizacija)
EU fondovi (bespovratna sredstva)
Modeli financiranja uključuju:
Kapital i/ili dug za nove investicije
Reprogram postojećeg duga
Akvizicije
Dokapitalizacija
Prodaja poslovnih udjela
Namjene pribavljanja sredstava:
Obrtna sredstva
Razvoj novih proizvoda
Rast putem akvizicija
Preuzimanje postojećeg društva od strane menadžmenta
Izgradnja/povećanje proizvodnog kapaciteta
Razvoj projekata (hoteli, vjetroparkovi, proizvodni pogoni…)
Kupnja dugotrajne imovine
Refinanciranje duga
Otkup duga
Otkup potraživanja
Projektno financiranje kod pribavljanja eksternog kapitala, ugovaranja financiranja i zatvaranja transakcija prilikom spajanja i preuzimanja.
Dokumenti za preuzimanje:
Restrukturiranje trgovačkog društva – Case study
Kako napisati poslovni plan
The basic task of financial management is to maintain an optimal capital structure that will reflect the minimum level of risk and the lowest cost of capital
The process of obtaining debt capital often seems long and complicated and it is advisable to approach the process in a structured way.
Approaching the process in a structured way and preparing appropriate documentation improves the ability to successfully get funding.
Sources of financing:
Private equity funds
Venture capital funds
Angel Investors
Mezzanine funds (debt)
Commercial banks (debt)
Development banks (debt and guarantees)
Agency for Investments and Competitiveness (investment incentives and guarantees)
Capital market (bond and equity issues)
Strategic investors
EU funds (non-refundable funds)
Financing models include:
Capital and / or debt for new investments
Reprogramming of existing debt
Acquisitions
Recapitalization
Sale of business shares
Fund procurement pursposes:
Working capital
New product development
Growth through acquisitions
Takeover of existing company by management
Build / increase production capacity
Project development (hotels, wind farms, manufacturing facilities…)
Purchase of fixed assets
Debt refinancing
Debt buy-back
Purchase of receivables
Project financing in obtaining external capital, contract financing and closing transactions at mergers and acquisitions.
Dokumenti za preuzimanje:
Restrukturiranje trgovačkog društva – Case study
Kako napisati poslovni plan
Obtaining Capital Services
An investment study is a written document that contains a detailed analysis of investing in business, future business results, and alternative solutions to possible risky situations that future time brings. The study includes information on obtaining the necessary funds, investing, organizing work, marketing and sales, all the way to realizing the benefit (profit) borne by the project.
An investment study will help you spot and take advantage of a great business opportunity, to streamline and manage your business activities, get the credit you need to grow your business, or attract potential investors. The better the investment study is, the more likely the success is.
Financing of projects and business activities should be adjusted to be in line with the strategic goals of the company. The way we structure financing today has an impact on future business and the possibility of additional financing in the future.
The purpose of the investment study is:
Clear understanding of business opportunity, directing and managing business activities
Getting loans, attracting potential investors
Faster and easier communication with the environment, business partners, financial and government institutions
The ALPHA CAPITALIS team will create an investment study for you to successfully obtain financing and realize the project in 5 steps:
Description of business idea and investment project
Market analysis
Display key people as project coordinators
Preparation of projections of financial statements
Derivation of final project evaluation
Credit financing through credit institutions
A credit institution is a legal entity whose business is to receive deposits or other grants from the public, and to approve loans from these funds for its own account.
No matter what stage of business development you are in, there is always funding available, so feel free to contact our experts for any questions or concerns.
The sources of financing for companies in the Republic of Croatia are:
Commercial banks
Development banks
European Bank for Reconstruction and Development (EBRD)
European Investment Bank (EIB)
Croatian Bank for Reconstruction and Development (HBOR)
Development agencies – HAMAG BICRO
Venture capital funds
Available sources of financing in the Republic of Croatia in one place
The Progress Market is a multilateral trading platform in Croatia and Slovenia, managed by the Zagreb Stock Exchange d.d., intended for small and medium-sized enterprises.
Cooperation between the Zagreb and Ljubljana Stock Exchange enables small and medium-sized companies to raise capital in the Croatian and Slovenian markets.
Investors should consider the following when investing in financial instruments traded on the Progress Market:
The Progress Market is a growing market for SMEs managed by the Exchange.
The main feature of the Progress market is the lower transparency requirements placed on issuers relative to the regulated market and the associated higher risk of investing in financial instruments traded on the Progress market.
The Exchange market, in the manner provided for in these Rules, ensures the public availability of regulatory information about issuers, including financial statements of issuers and information on financial instruments traded on the Progress Market, to ensure fair and orderly trading and pricing.
The obligation to disclose to the public the information required by these Rules shall be fulfilled by the issuer upon whose request the financial instrument has been admitted to trading on the Progress Market or, if applicable, by another person for its account.
Provisions of the Capital Market Law (ZTK), Regulation (EU) no. 596/2014 and other relevant regulations and by-laws adopted pursuant to those regulations relating to the prevention and detection of market abuse shall apply to trading on the Progress market.
All financial instruments for which the Exchange market is approved by the Agency may be traded on the Progress Market:
Stocks and depositary stock receipts
Bonds and depositary security receipts
ALPHA CAPITALIS is an authorized adviser for the Progress Market of the Zagreb Stock Exchange.
As an advisor, we are required to make a check on the issuer to determine whether it meets all the requirements for admission to trading on the Progress market and whether all other conditions provided by the Progress Market Rules and other Exchange Acts are fulfilled.
Two years after the admission to the Exchange, the Advisor continuously monitors whether the Issuer fulfills all its obligations, regulations and rules to which it has committed itself, and accordingly submits an annual report to the Exchange by December 31st  accordingly.
European Regional Development Fund (EFRR) – Funds: 4,321 bn. euros
European Agricultural Fund for Rural Development (EPFRR) – Funds: 2,026 billion. euros
European Fund for Maritime Affairs and Fisheries (EFPR) Funds: 252,643.14 bn. euros
Cohesion Fund (KF) – Funds: 2,559 mlrd. euros
European Social Fund (ESF) – Funds: 1,582 bn. Euros
If you are interested in applying for EU funds, our experience and knowledge can help you with the following steps:
1. Choosing the right tender
If you have an idea of an entrepreneurial venture or want to improve your business, you need to determine if you can get grants from EU funds
Finding an adequate tender for which the project can apply
The tender lists the eligibility requirements for the applicant, who can apply for the project, the amount of grants you can acquire, and the percentage that must be funded.
Defining problems that will be addressed by the project
Defining goals
Analysis of key elements of the project idea
Checking that the project idea fulfills the tender requirements
3. Drafting and preparation of project documentation
Advising on writing an application for EU public tenders
Preparation of complete application documentation
Creating a business model
4. Development of an investment study (profitability studies)
Business idea description
Market and (comparative) company analysis
Location analysis
Developing a financial model
Cost – benefit analysis
Verification of the completed forms and completing all necessary documentation
Submit an application
Implementation of the EU project
The implementation of the project is the final stage, which begins when you sign the grant contract.
Implementation of the EU project
The implementation of the project is the final stage that begins when you sign the grant agreement.
The implementation phase includes:
Preparation of implementation documentation
Keeping and archiving documentation
Preparation and implementation of procurement
Ensuring timely detection of contract performance discrepancies
Monitoring of activities against the work plan approved in the initial phase of the project
Tracking costs in relation to budget
What are the responsibilities of the project coordinator?
During the implementation of the project, the project coordinator is obliged to continuously cooperate with the competent authorities and regularly report to them and submit all necessary information.
The project coordinator is obliged to prepare:
Progress report
Final report on project implementation
Post-project report
Grants are one of the forms of funding available to companies to finance strategic project investments as well as regular business activities.
In Croatia, they are most often available through tenders from EU funds and have a prescribed structure and rules that must be followed in order for the application for the targeted tender to be completed according to your wishes and ultimately to acquire the desired amount of grants.
5 steps to make the application satisfactory by the competent authorities:
Future development plan
Tender selection
Study the project documentation
Drafting a project proposal
Project implementation
Financial restructuring is any significant change in the financial structure of a company, its ownership, control and / or business portfolio, all with the aim of increasing the value of the company. It is implemented to overcome financial difficulties, improve business operations, avoid higher tax levies, or for personal management reasons and their goals. The main objective of the restructuring is to reduce company costs and increase net profitability. What is a pre-bankruptcy settlement? A procedure aimed at establishing the liquidity and solvency of the debtor, or re-training the debtor to meet its monetary obligations in a timely manner and to ensure a more lasting ability to meet all monetary obligations.
The startup procedure is simpler and at a far lower cost than starting a bankruptcy procedure
The goal is to recover the company and continue its business
Company restructuring opportunities:
Restructuring of liabilities to banks and suppliers
Sale of non-core assets
Swap equity receivables
Recapitalization and / or acquisition by a strategic or financial investor
Debt reprogramming
Separation of economic unit
Sale of debt and receivables
Sale & Lease back
The ALPHA CAPITALIS team is undertaking a financial restructuring through the following steps:
Assess the situation
Operational improvements
Working capital management
Sale of non-operating assets
Sale of an operating asset or economic entity
Restructuring the balance sheet
Reasons for restructuring the company:
Harmonization of production capacity, structure and number of employees
Adjustment of required capital
Sales promotion
Transfer of management to the younger generations
Tax optimization
Pre-bankruptcy settlement
Balance Sheet Optimization
Preparing the company for sale
The ALPHA CAPITALIS team offers the following services:
Analysis of the initial situation
Modeling and repayment of debt and liabilities
Scenario analysis
Debt refinancing with credit institutions
Finding an alternative source of funding
Negotiate with suppliers
Negotiating with creditors
Reprogramming of debts and liabilities
Presenting the business model to all stakeholders
Finding investors to buy debt, recapitalize or takeover
More about Obtaining Capital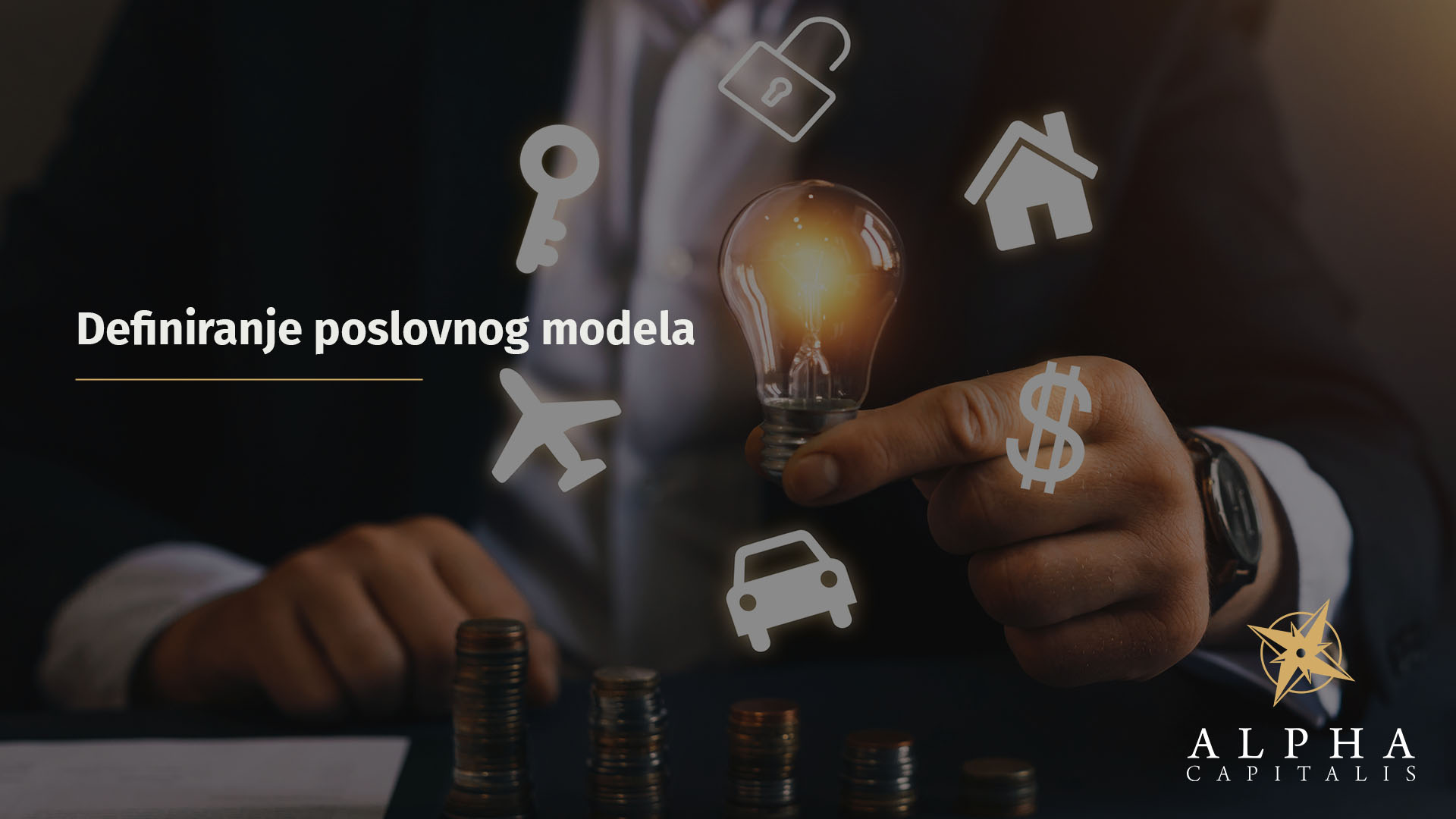 Korporativne Financije
Većina ljudi koji razmišljaju na poduzetnički način, tijekom svojeg života će imati neku odličnu poslovnu ideju. Možda će to biti unaprjeđenje dijela nekog proizvoda ili
Read More »