Your compass through the world of finance
Vaš kompas kroz svijet financija
ALPHA CAPITALIS is consistent team of professionals focused on creating value for their clients.
We are aware that the challenges that our customers encounter can only be solved by new ideas, education and development through experience. Financial advisory services provided by ALPHA CAPITALIS team are accessed by thinking beyond the usual frameworks.
Audit
Audit is a systematic and independent examination of financial statements and other business documentation of companies. The purpose of the audit is to ensure the reliability of the financial statements, that they are maintained according to the law requirements, and that they represent true and fair view of the company.
EU Funds
Many companies have a business idea and know what they want to invest their resources in. Funding is rewarded for previously designed projects to speed up their growth and development process. It is necessary to turn the idea into a project in a way that is representative to the project agents, so that, in the end, the Company gets the EU funds.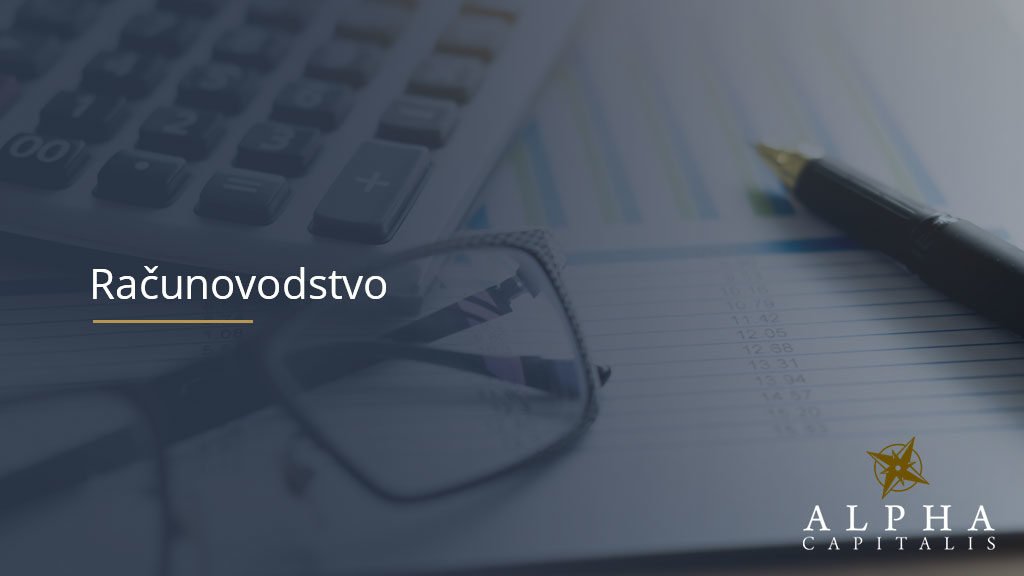 Accounting
Our experienced professionals can help you with these services so you could focus on what is the most important, and that is a good quality and committed economic value creation.
ALPHA CAPITALIS was founded in 2012 with headquarters in Zagreb. The primary goal of the Company is to create a team of experts from different areas of finance who will provide support to customers throughout all stages of growth. ALPHA CAPITALIS team has years of experience in investment banking, financial advisory services, audit, financial restructuring, and management accounting.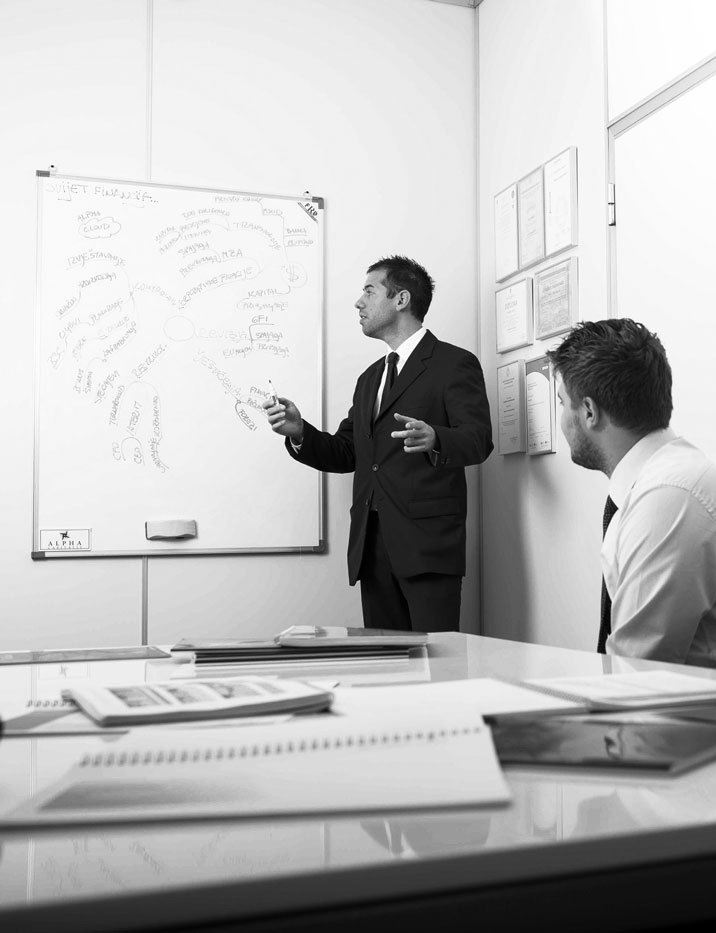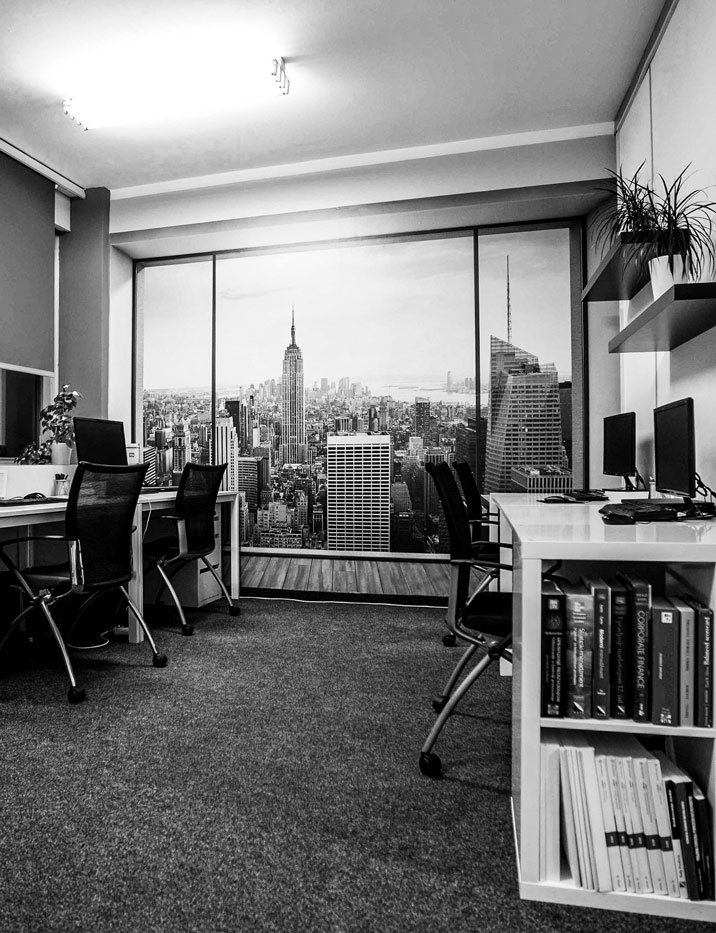 In addition to practical work, the team builds their knowledge through professional certifications: Certified Auditors, Certified Internal Auditors, Certified Accountants, ACCA, and CFA. Through services in corporate finance, management accounting, audit, accounting and tax, ALPHA CAPITALIS creates value for customers by building them a self-sustaining system, managing risks, improving balance sheet, and providing capital for business growth.
More about ALPHA CAPITALIS…
Positive customer experience
Years of successful work, dedication to detail and customer desires have enabled us to increase the number of customers year after year and end many projects with positive experiences.

Successfully conducted financial and tax due diligence in a process of price formation for the takeover of two companies. We recommend this young and dedicated ALPHA CAPITALIS team as a professional support in transactions and statutory changes.
Mirko Habijanec
Radnik d.d.

Team ALPHA CAPITALIS has given us support in developing investment studies and obtaining capital for the construction of a logistics center. Through proactive approaches, they assisted in the formation of optimal financial structure and debt contracting.
Darko Laškaj
DDL Zagreb d.o.o.

Ambitious and professional team was the key factor in implementation of new software and setup of internal control systems. In newly formed environment they provide support in reporting and implementation of corrective measures.
Domagoj Sedlić
Sedlić d.o.o.

It was our pleasure cooperating with young ALPHA CAPITALIS team on setting up the key performance indicators and developing the business plan. As a partner on a mutual project, they showed high professionalism.
Robert Pavlik
Mamut Fortis d.o.o.

Through the implementation of the controlling system we have gotten a real picture of profitability of our operations. We recommend business management through the management accounting system and professional team services.
Ivan Knežević
Palma d.o.o.

A partnership has been formed with ALPHA CAPITALIS. They serve as an interim CFO, solving all the challenges professionally and in a timely manner. They provide support in contracting of finances, budgeting, liquidity management, and regular monthly reporting.
Zvonimir Sedlić
Invest Sedlić d.o.o.

ALPHA CAPITALIS fulfilled the expectations in offering transactional services and I would recommend them to any company that is in acquisition or a sellout phase.
Željko Patekar
Hidroregulacija d.d.

The ALPHA CAPITALIS team has been engaged as an independent assessor in making of an estimate of the value of business shares of VRT d.o.o. The service was provided within the agreed upon deadline, and the service itself was on a professional level.
Gabrijela Belošević
VRT d.o.o.

Without the professional help of ALPHA CAPITALIS team members, success of the restructuring process would be much harder and would take much longer. The team is made of highly motivated professionals that have showed their expertise in all areas of finance.
Ivan Mazarekić
Apriori-fashion d.o.o.

Cooperation with extremely professional ALPHA CAPITALIS team has resulted in successful entry of business entity of Microteam into a Limited Liability Company. Without the doubt we recommend them as a consultant on all the accounting issues.
Nenad Žordić
Microteam d.o.o.

Working with ALPHA CAPITALIS is a priceless experience for me, as well as the whole Sedlić group. Young team of experts is available during the entire time of our cooperation and is fully devoted to work and successful realization of our project. It is indeed a pleasure working with ALPHA CAPITALIS.
Zvonimir Sedlić
Sedlić Grupa

Along with the expert guidance and consulting of young and ambitious ALPHA CAPITALIS team, it is our pleasure to say that we have successfully and practically implemented given advices regarding the business development.
Mario Žibrin
Mlinoprom d.o.o.

Cooperation with young and professional ALPHA CAPITALIS team of experts has resulted in value creation for our business operations. The results of successful cooperation can be seen at the very beginning of implementation of their suggestions and advices.

Cooperation with young and professional team of experts of ALPHA CAPITALIS has resulted in value creation for our company. The results of successful cooperation are visible at the very beginning of implementation of their suggestions and advices.
Darko Kolak
Europrim d.o.o.