Business Transfer Platform

ALPHA CAPITALIS is a member of Pandea Global M&A
Pandea Global M&A is an international acquisition network present in more than 20 countries around the world connecting investors and sellers of various businesses.
Business Transfer Platform
Investors who have expressed interest in investing in projects, buying businesses, recapitalizing, entering the market and / or buying assets.
List of investment projects and companies that are for sale or need recapitalization.
Platform for buying and selling businesses
ALPHA CAPITALIS BUSINESS TRANSFER PLATFORM helps investors find target companies they want to buy and helps business sellers find a strategic or financial investor. 
The Business Transfer Platform offers a secure environment and a structured process for selling business and transferring ownership. The platform protects the interests of the seller and the buyer, all with the aim of closing the transaction to the satisfaction of all interested parties.
We connect interested parties
We connect those who need capital (business sales, projects) and those who want to place capital (angel investors, funds, strategic investors).
Business sales channel
We are hiring our resources to increase the visibility of your business / project and present your business idea to investors in a simple and understandable way.
Preparation of documentation
We create a set of documents for the seller and prepare a data room for due diligence.
Closing a transaction
The structured process of selling a business maximizes the ability to successfully close a transaction.
Through the Alpha capitalis business Platform, we connect private business sellers (business owners) and investors.
There is no fixed fee for the ad on the platform.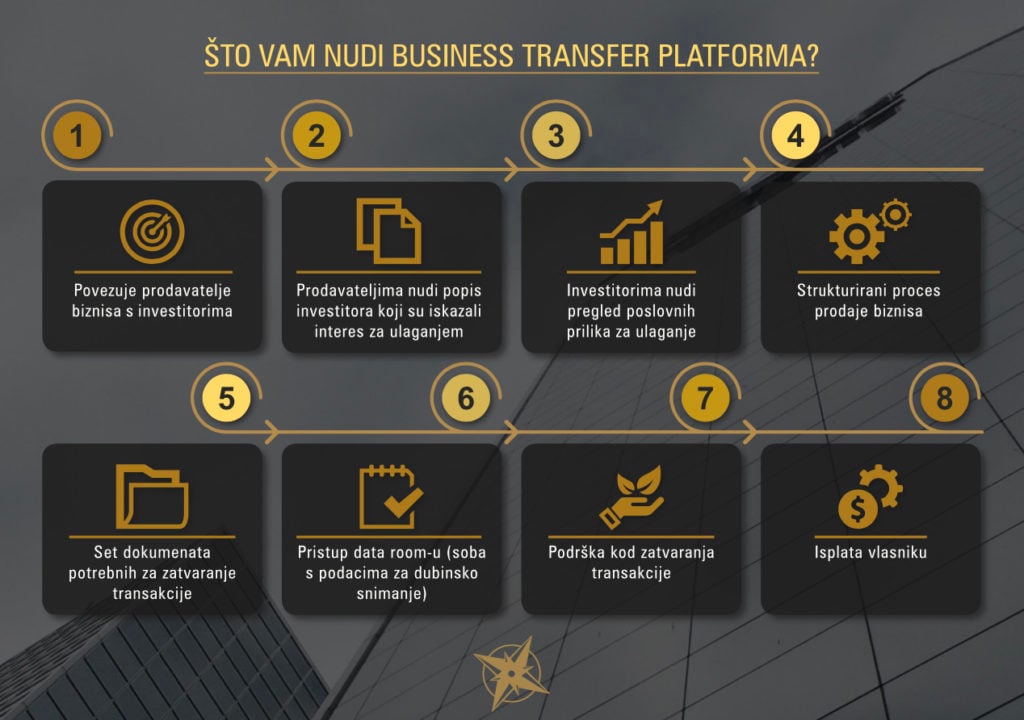 When do you need a Business Transfer Platform
Want to sell a business?
Want to sell a sole proprietorship?
Need an investor to start a business idea?
Need a recapitalization to save your business?
Looking for a strategic partner to bring you know-how?
Want to buy a business?
Want to invest capital?
Do you want to invest and be an investor in venture capital funds?
What the Business Transfer Platform offers you
It connects business sellers with investors
It offers sellers a list of investors who have expressed an interest in investing
It offers investors an overview of business opportunities for investing
Structured process of selling a business
A set of documents required to close a transaction
Access to the data room (a room that helds documentation prepared for due diligence)
Support when closing a transaction
Arranging business cooperation
Value assesment
Minimum price agreement
Creating profiles and posting ads
Finding investors
The investor shows interest
The investor signs a trade secret agreement
Delivery of a set of documentation to the investor
The investor submits a (non-binding) offer
The seller accepts the offer
Preparing a data room for due diligence
The investor carries out the due diligence process
The initial offer becomes binding if there are no 'surprises' in due diligence
Improving the contract of sale
Payment to the owner
Members of a Global Network
ALPHA CAPITALIS is a member of Pandea Global M&A, a global acquisition network that connects investors and sellers of various businesses. Pandea Global M&A operates with an emphasis on mergers, acquisitions, recapitalizations and various types of joint ventures, intending to place local projects on the international financial market.
We have provided our clients and partners with access to a large network of international investors. ALPHA CAPITALIS opens access to cross-border transactions for local businesses, and for international investors, we act as a "one stop shop" and a local partner. If you have a project for which you need an investor or if you are selling an existing business, feel free to contact us to present your case to international investors.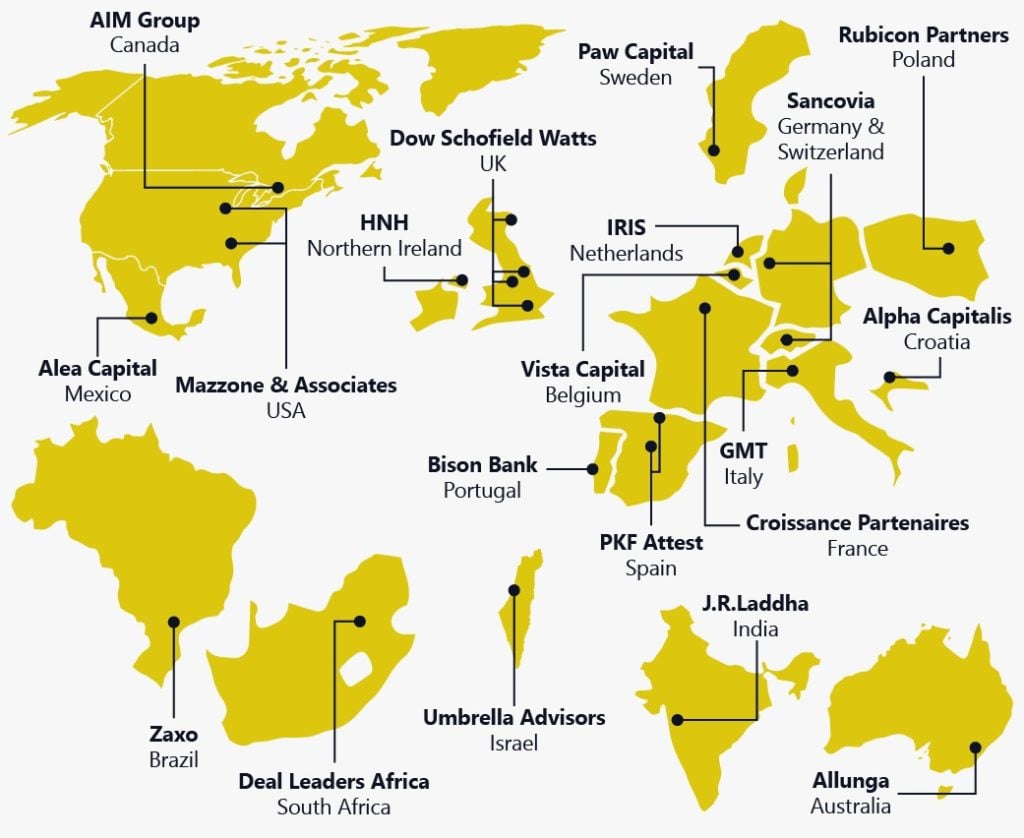 Access to a large network of international investors
Access to cross-border transactions
We act as a "one stop shop" and a local partner