ALPHA CAPITALIS is consistent team of professionals focused on creating value for their clients.
We are aware that the challenges that our customers encounter can only be solved by new ideas, education and development through experience. Financial advisory services provided by ALPHA CAPITALIS team are accessed by thinking beyond the usual frameworks.
Positive customer experience
Years of successful work, dedication to detail and customer desires have enabled us to increase the number of customers year after year and end many projects with positive experiences.

Successfully conducted financial and tax due diligence in a process of price formation for the takeover of two companies. We recommend this young and dedicated ALPHA CAPITALIS team as a professional support in transactions and statutory changes.
Mirko Habijanec
Radnik d.d.

Team ALPHA CAPITALIS has given us support in developing investment studies and obtaining capital for the construction of a logistics center. Through proactive approaches, they assisted in the formation of optimal financial structure and debt contracting.
Darko Laškaj
DDL Zagreb d.o.o.

Ambitious and professional team was the key factor in implementation of new software and setup of internal control systems. In newly formed environment they provide support in reporting and implementation of corrective measures.
Domagoj Sedlić
Sedlić d.o.o.

It was our pleasure cooperating with young ALPHA CAPITALIS team on setting up the key performance indicators and developing the business plan. As a partner on a mutual project, they showed high professionalism.
Robert Pavlik
Mamut Fortis d.o.o.

Through the implementation of the controlling system we have gotten a real picture of profitability of our operations. We recommend business management through the management accounting system and professional team services.
Ivan Knežević
Palma d.o.o.

A partnership has been formed with ALPHA CAPITALIS. They serve as an interim CFO, solving all the challenges professionally and in a timely manner. They provide support in contracting of finances, budgeting, liquidity management, and regular monthly reporting.
Zvonimir Sedlić
Invest Sedlić d.o.o.

ALPHA CAPITALIS fulfilled the expectations in offering transactional services and I would recommend them to any company that is in acquisition or a sellout phase.
Željko Patekar
Hidroregulacija d.d.

The ALPHA CAPITALIS team has been engaged as an independent assessor in making of an estimate of the value of business shares of VRT d.o.o. The service was provided within the agreed upon deadline, and the service itself was on a professional level.
Gabrijela Belošević
VRT d.o.o.

Without the professional help of ALPHA CAPITALIS team members, success of the restructuring process would be much harder and would take much longer. The team is made of highly motivated professionals that have showed their expertise in all areas of finance.
Ivan Mazarekić
Apriori-fashion d.o.o.

Cooperation with extremely professional ALPHA CAPITALIS team has resulted in successful entry of business entity of Microteam into a Limited Liability Company. Without the doubt we recommend them as a consultant on all the accounting issues.
Nenad Žordić
Microteam d.o.o.

Working with ALPHA CAPITALIS is a priceless experience for me, as well as the whole Sedlić group. Young team of experts is available during the entire time of our cooperation and is fully devoted to work and successful realization of our project. It is indeed a pleasure working with ALPHA CAPITALIS.
Zvonimir Sedlić
Sedlić Grupa

Along with the expert guidance and consulting of young and ambitious ALPHA CAPITALIS team, it is our pleasure to say that we have successfully and practically implemented given advices regarding the business development.
Mario Žibrin
Mlinoprom d.o.o.

Cooperation with young and professional ALPHA CAPITALIS team of experts has resulted in value creation for our business operations. The results of successful cooperation can be seen at the very beginning of implementation of their suggestions and advices.

Cooperation with young and professional team of experts of ALPHA CAPITALIS has resulted in value creation for our company. The results of successful cooperation are visible at the very beginning of implementation of their suggestions and advices.
Darko Kolak
Europrim d.o.o.
Reference: Korporativne financije

Tvornica pogrebne opreme d.o.o.






Nimco Brands & Liquers d.o.o.



Končar – Metalne konstrukcije d.d.


Veterinarska ambulanta Sedlić d.o.o.




Reference: Revizija i porezno savjetovanje


Tvornica pogrebne opreme d.o.o.


Who we are and what do we do?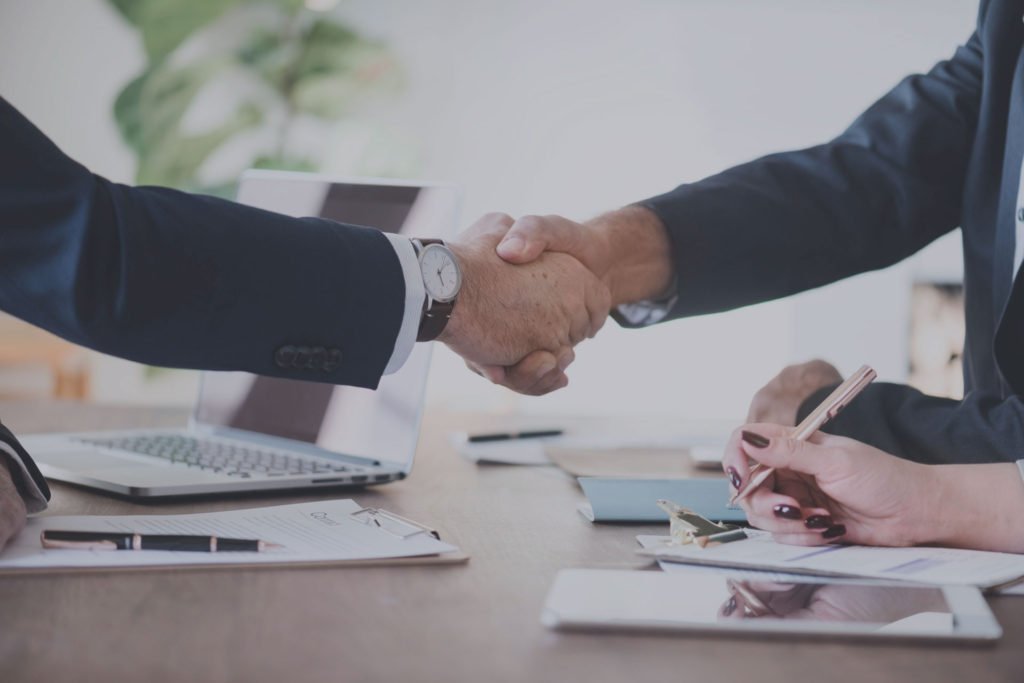 We run the process of selling the company
We conduct the whole process of selling the company shares of the company by preparing all necessary documentation and structurally approaching potential investors. After evaluating the value of a business, we present all elements to investors and provide support to owners when analyzing the bidding process and closing the transaction.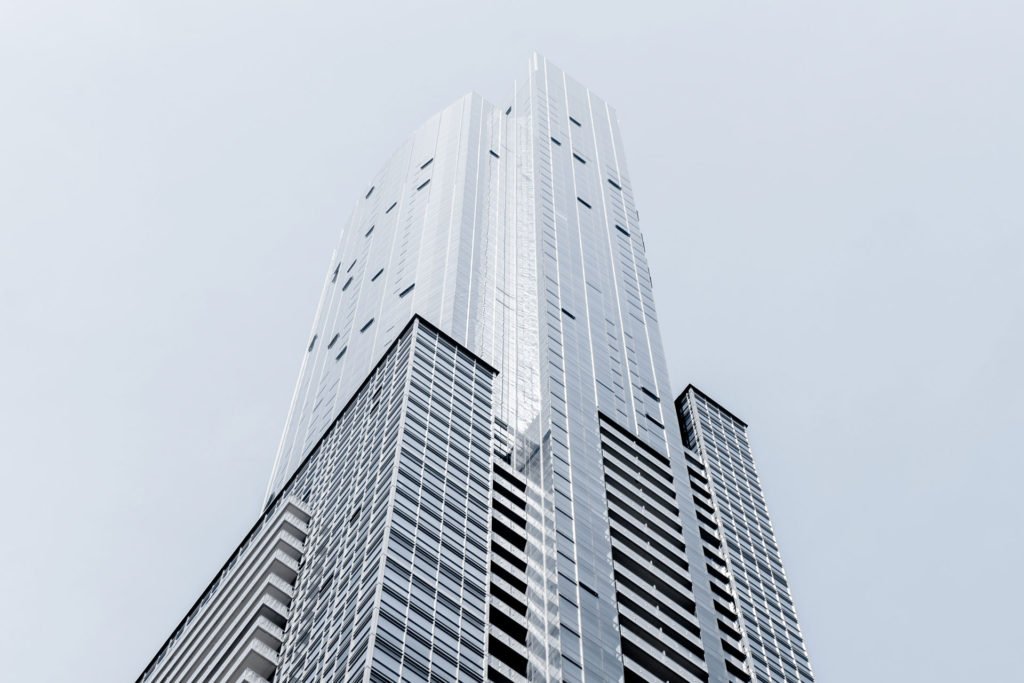 We get affordable capital
Focus on your core business and let us finance it. We represent you in front of investors and credit institutions. We make all necessary documentation (Business plan, feasibility study …) and present a business model to financial institutions or investors. We apply for funding sources and obtain capital in the form of debt, mezzanine debt, recapitalization (private equity funds and strategic investors), issuance of shares on capital markets (Progress market), EU funds, tax relief, guarantees, investment incentives and other.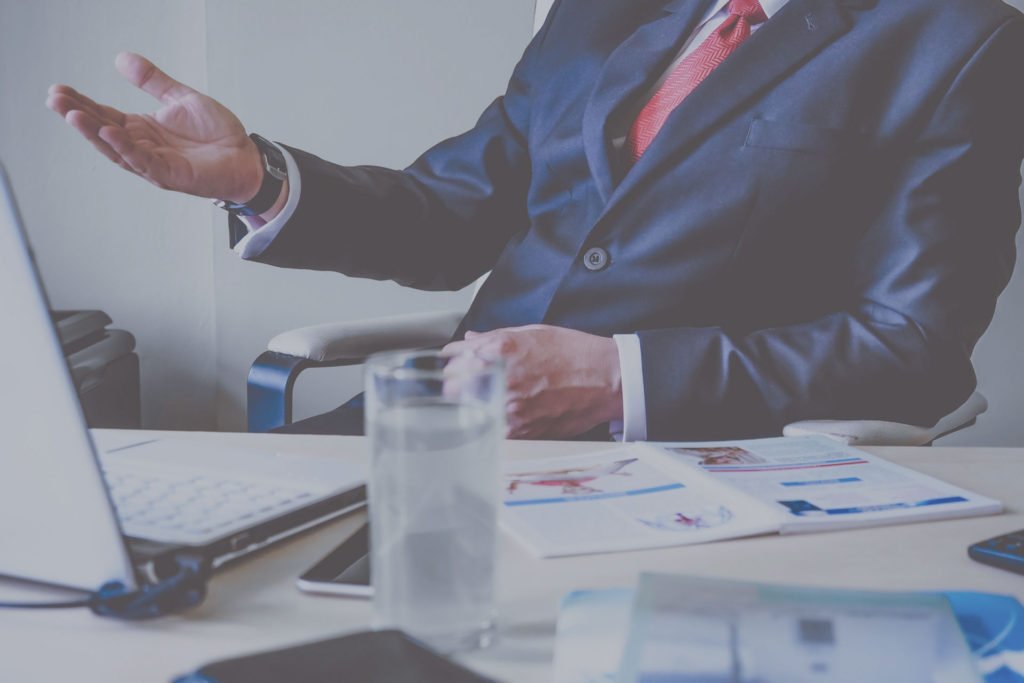 We issue an independent professional opinion
Based on the accounting (MRS, HSFI) and audit standards we issue audit opinions. You believe there are suspicions of corporate fraud, by applying the forensic accounting method we discover manipulations of financial reports, tax evasions and frauds. Are you interested in the market value of business shares? Based on internationally recognized valuation methods, we derive the market value of a business or shares. Are you taking over the company and doubt the true presentation of the numbers in the reports? In this case we carry out financial and tax due diligence. We check the validity of all items in the financial statements and confirm the reality of the value of net assets or capital.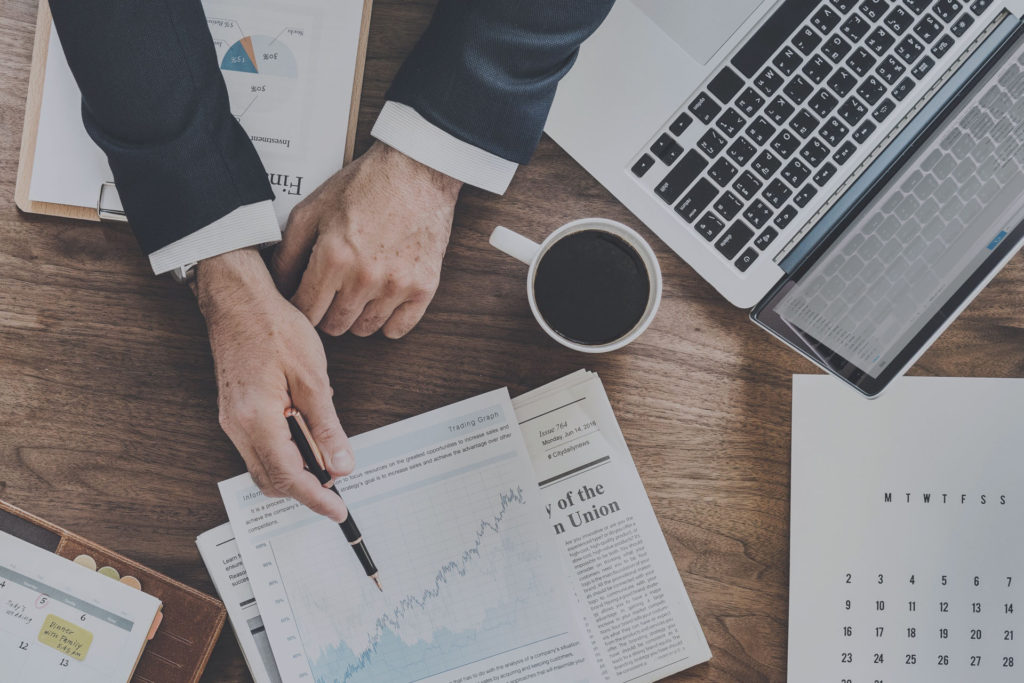 We manage the business finances of your organization
You need help with business finance management and you do not want to hire a financial manager, or it is necessary to overcome a certain period until you have a finance department key employees. In these situations, we are acting as a temporary financial director in a way that we are involved in all decisions about financing deals, raising capital, investing and measuring returns on invested capital.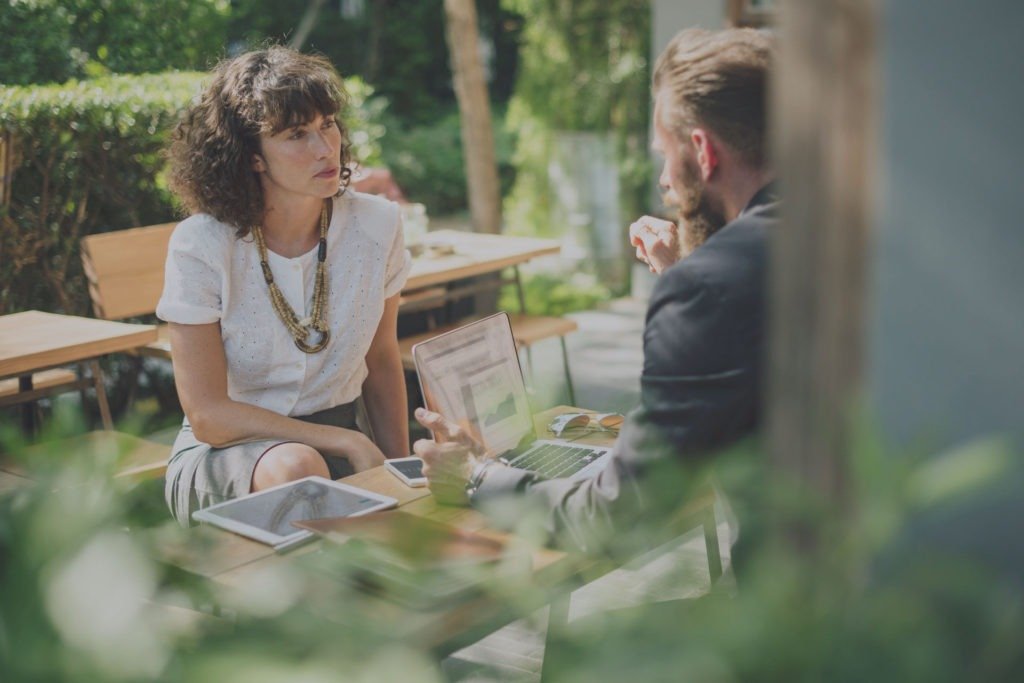 We support management in decision making
After implementing the management accounting system on a monthly basis, we provide support to management by measuring results, analyzing deviations, and drafting dashboard reports. We set key performance indicators at the workplace level and measure the effectiveness of realization. We make financial simulations, measure return on invested capital, and give support to management in making all key decisions.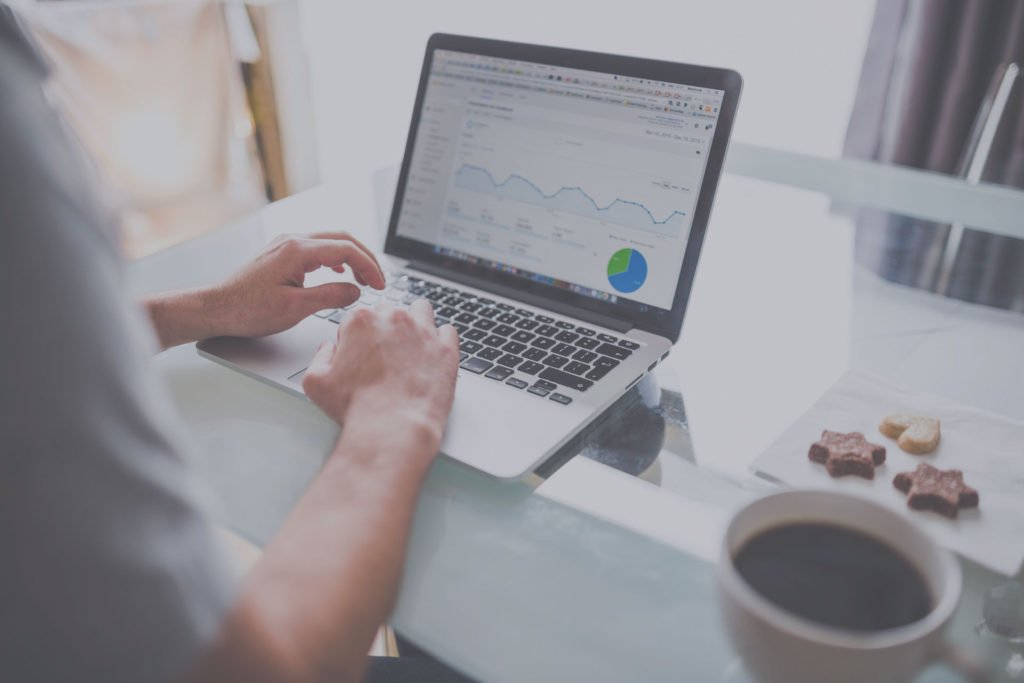 We support management when building a system
By implementing the management accounting system, we provide support to management in managing the organization and making key decisions. By building key performance indicators, processes folders, procedures and internal controls, we build a management, rewarding, measuring, and reporting system.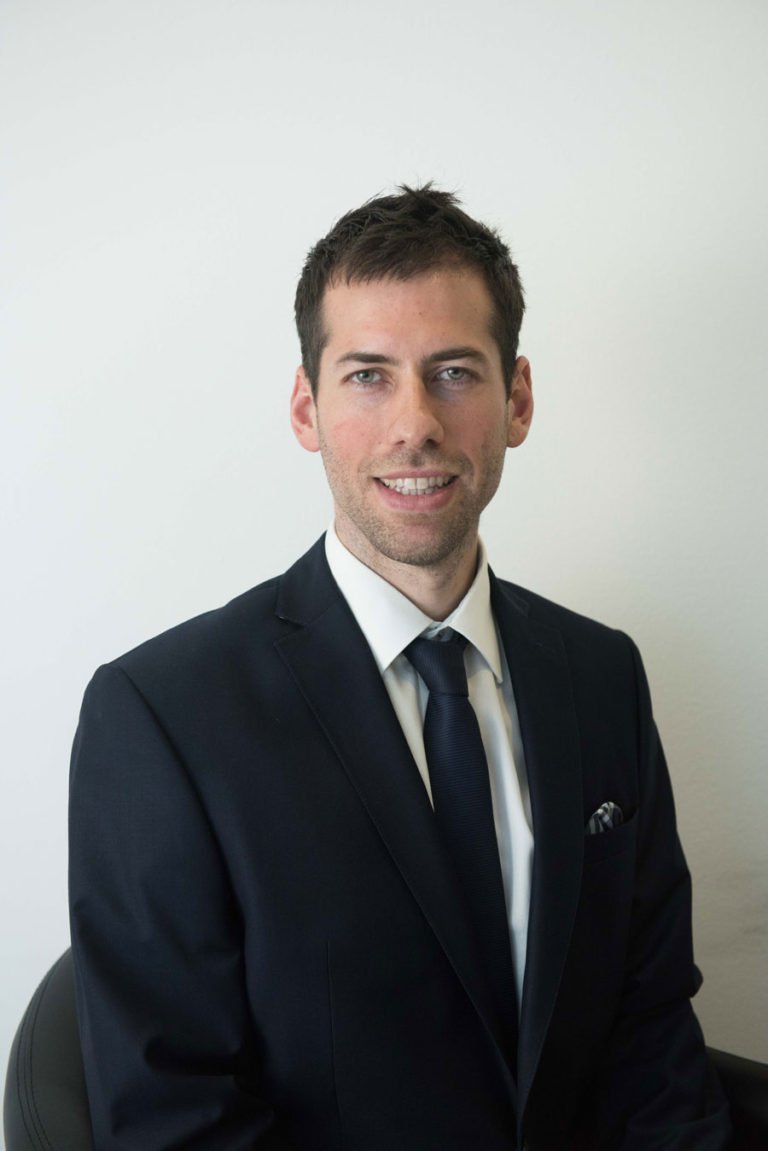 mr. Danijel Pevec dipl.oec., certified accountant, certified internal auditor, certified appraisal, certified investment advisor
Danijel holds a Master's Degree in Corporate finance at the International University of SDA Bocconi Milan. Prior to that, he completed his professional studies in business economics, corporate finance, at the Zagreb School of Economics and Management in Zagreb.
Danijel had the opportunity to undertake training for a tax specialist, an authorized accountant, a certified internal auditor, an auditor (introduction of ISO 9001: 2015), an authorized assessor, an authorized investment advisor (HANFA), and advanced financial modeling with a focus on mergers and acquisitions for Private Equity funds and investment banking. He is also a candidate for the trustee in bankruptcy (2019).
Furthermore, he is a member of trade associations such as the Croatian association of management accountants, the Association of Certified Accountants, the Croatian association of accountants and financial officers, and the Croatian Association of Appraisals. As an interim manager, he operates as a member of the interim management organization ACMT (Adriatic Temporary Management Club). Danijel has more than 10 years of experience, including work in the international environment (Singapore, Germany, Italy, Serbia, Bosnia and Herzegovina) in various areas of finance such as corporate finance, investment banking, financial counseling and financial restructuring.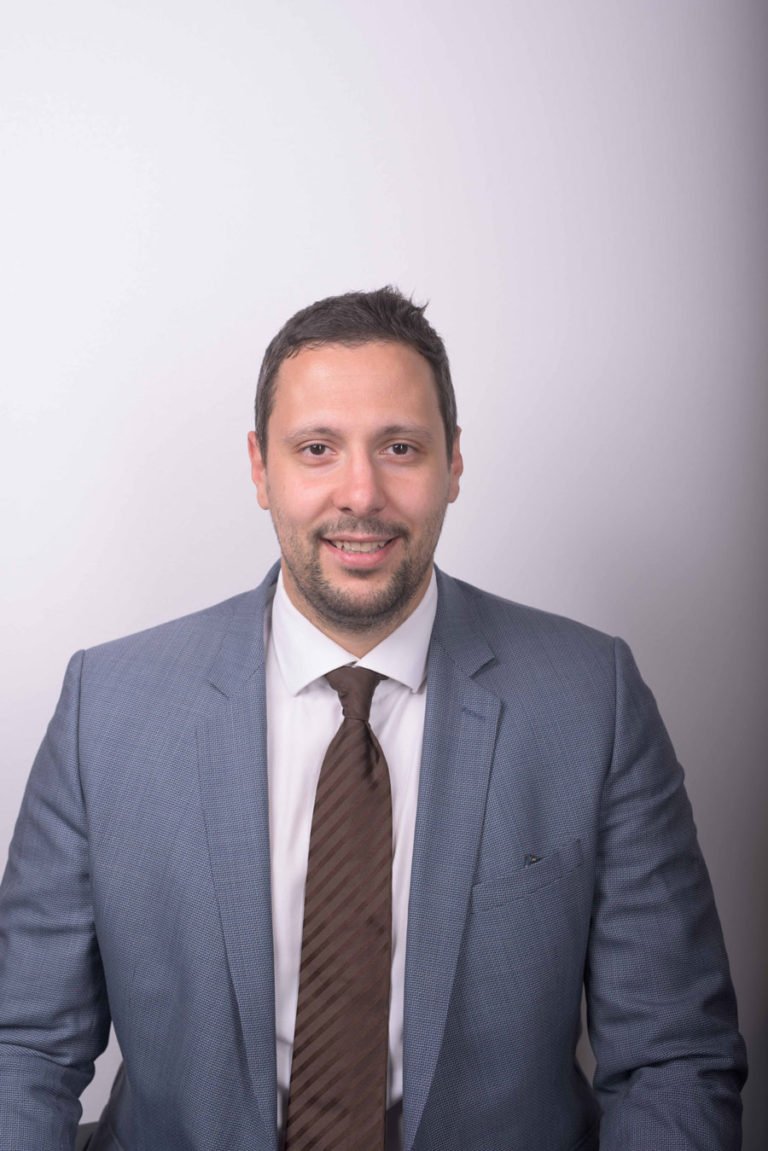 Ilija is an authorized auditor and a tax advisor candidate. Graduated from the Faculty of Economics and Business in Zagreb, financial analysis and business planning program. Ilija has more than five years of experience in the field of audit in different industries. He also had the opportunity to work on various transactions, some of which involve the takeover of a company, the increase in capital, the separation of companies. In addition to audit, he also worked on due diligence of several companies within various industries.
As an audit leader, Ilija has audited various service companies (sales of services and goods), manufacturing (agricultural and textile industry) and the public sector (utility companies) and various non-profit companies. Currently his primary activity is consulting companies in the process of implementing the managerial accounting systems.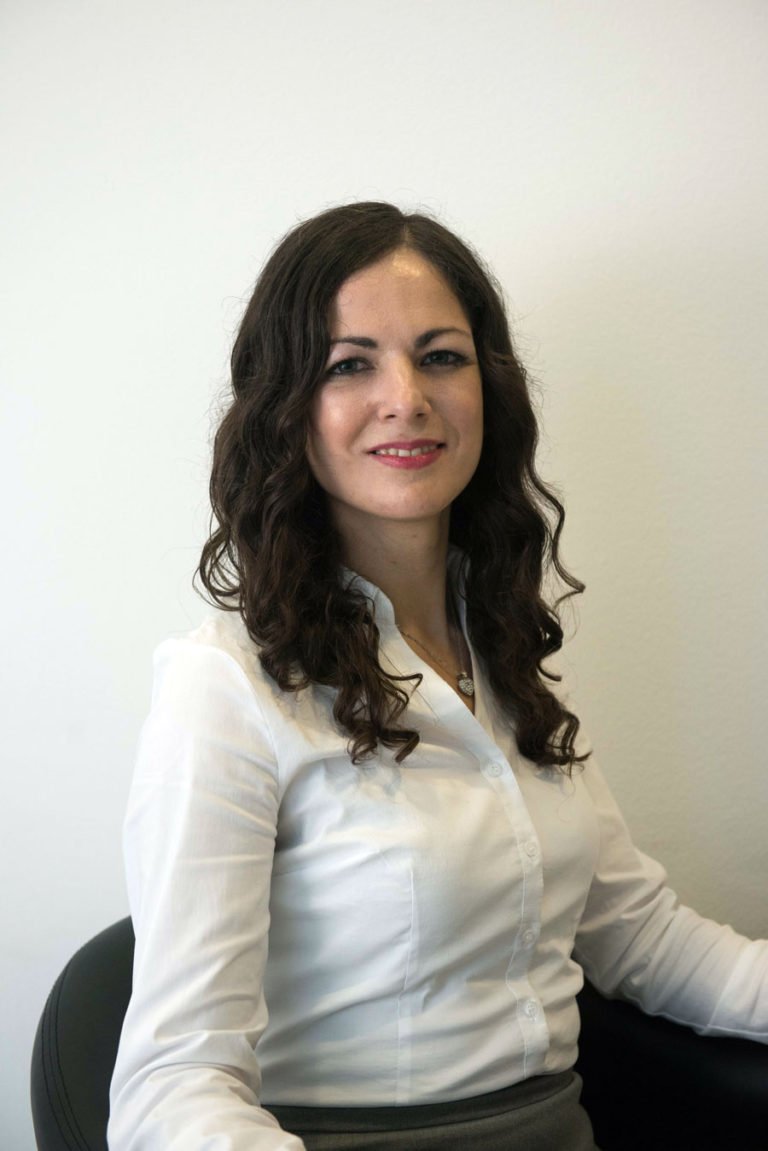 Nataša Žitnik dipl. oec, authorized auditor and authorized accountant
Nataša has been engaged in audit since 2005 and has conducted a full range of audits and due diligence projects, agreed procedures on specific requirements, audit of consolidated reports, audit of statutory changes and audit of EU projects. She has gained experience in audit work in multinational auditing companies. In addition to experience in the audit sector, Nataša has experience in the real sector within management accounting and finance where she has established control systems and provided support in the company's operations, conducted various customer demand analysis and participated in solving various accounting and tax problems. Nataša also provides accounting and business consulting services, as well as support when opening an enterprise and managing accounting. She holds a certificate of an external auditor, an authorized internal auditor, an authorized accountant and attends the Association of Chartered Certified Accountants (ACCA).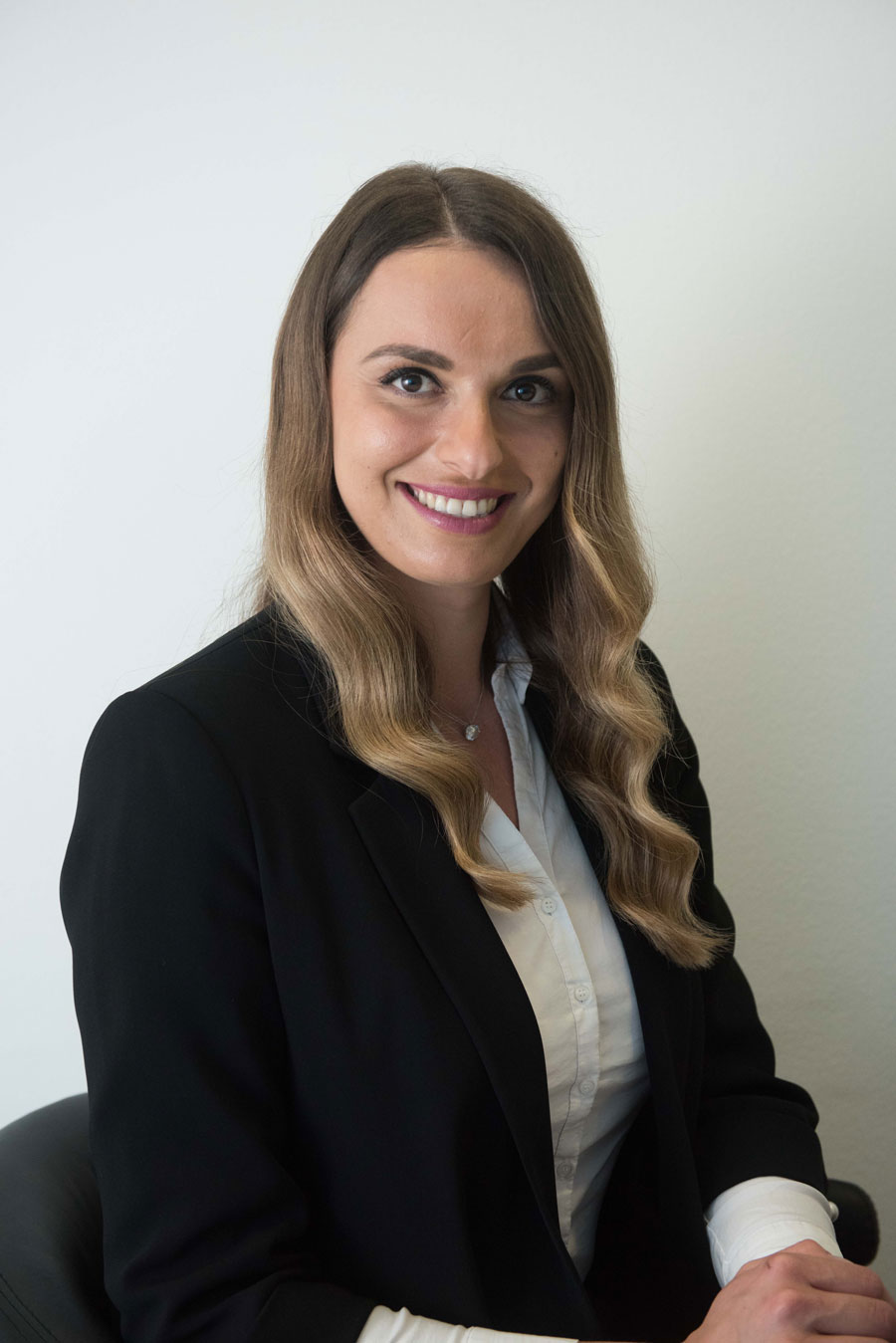 Tina graduated from the Faculty of Economics in Osijek.
With the academic title, Tina has experience in the accounting business of various industries (service, trade, manufacturing, …) for small and medium businesses, in the domain of posting incoming / outgoing accounts, VAT registration, payroll accounting, bookkeeping and other accounting including reporting on the legal needs and internal needs of the owner.
She works in accounting, takes part in solving accounting and business issues, provides support in legal reporting, business and financial data processing, and various business analysis, for optimizing client business.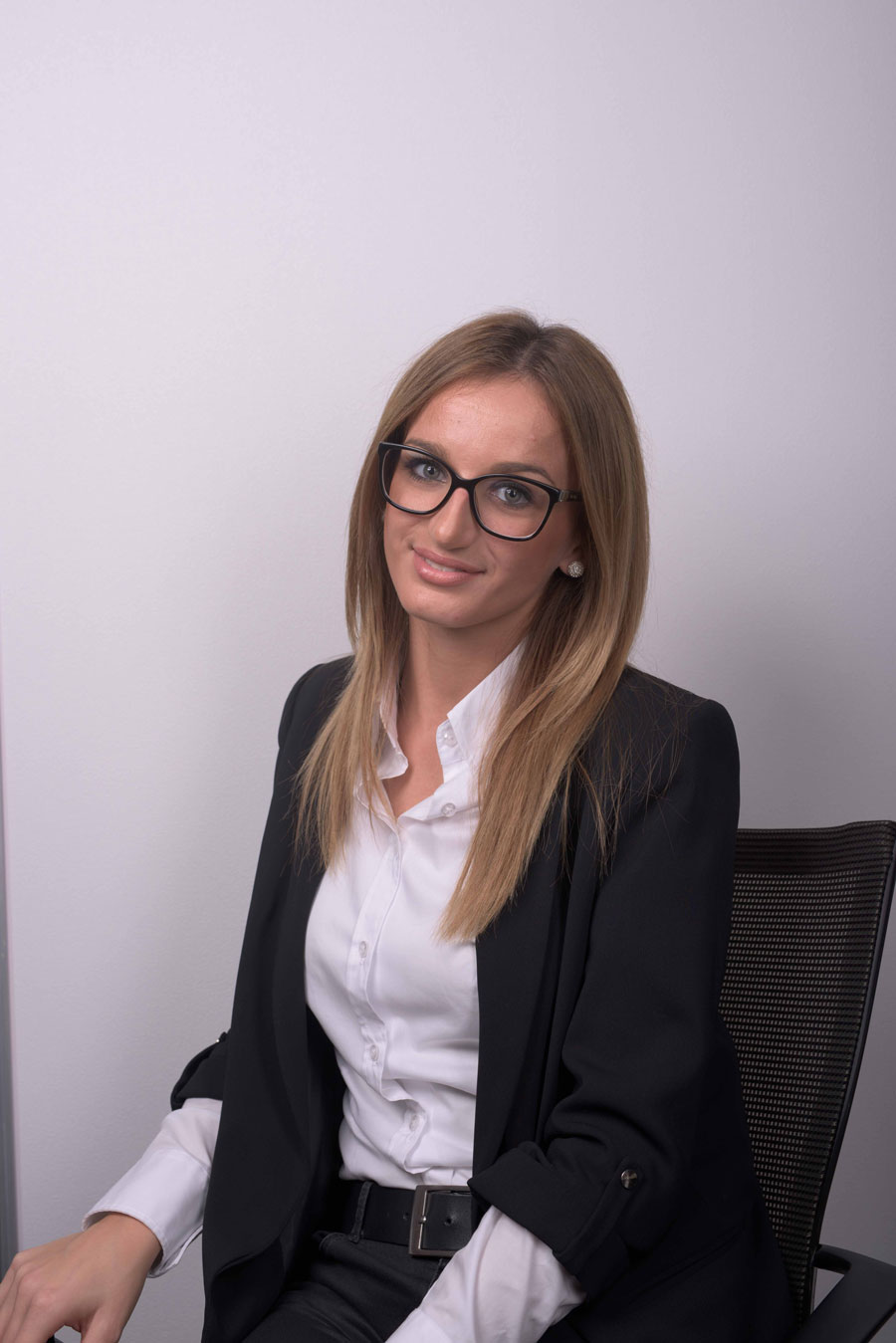 Mateja graduated from the Faculty of Economics of the University of Zagreb, Finance course.
In addition to academic knowledge, Mateja has experience in audit of companies from different sectors.
Furthermore, Mateja worked on financial and operational restructuring plans and provided support in the preparation of sales and recapitalization of companies. She also makes investment studies and applies to funding sources and communicates with credit institutions on behalf of the clients.
She actively participates in the process of implementation of the management accounting system and subsequently provides support in reporting and drafting of the managerial reports.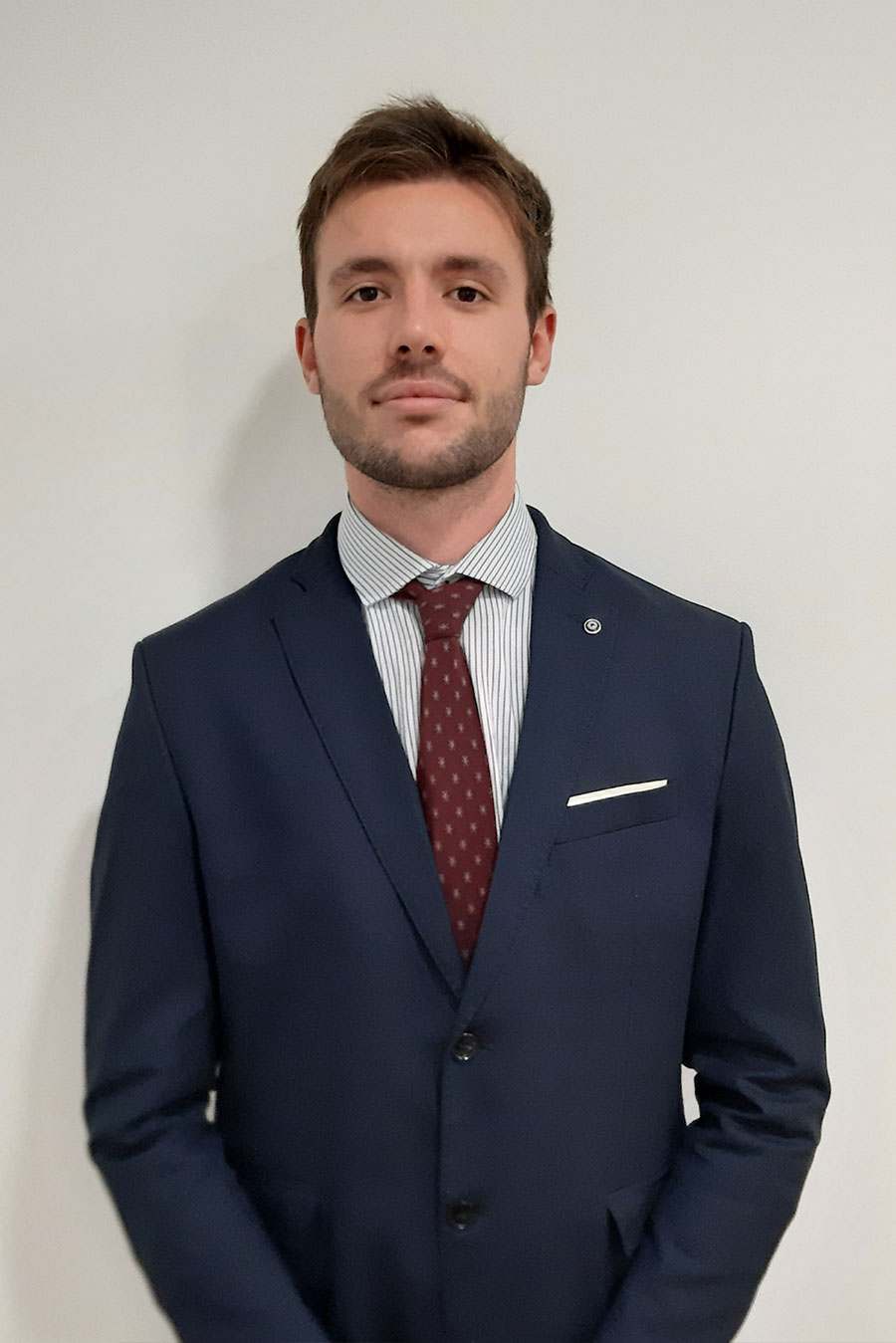 Jakov Fauković, univ. bacc. oec.
Jakov graduated from Rochester Institute of Technology Croatia, majoring in finance and international business. During his studies, Jakov actively taught other students in the field of corporate finance and was also a mentor to first-year students.
Jakov has had the opportunity to make a number of company valuations so far, and has actively participated in the development of feasibility studies, due diligences and transfer pricing studies.
Also, Jakov is in charge of the M&A department and he is in continuous contact with various Private Equity funds and foreign investors.
Jakov is also a candidate for the CFA level 1 exam.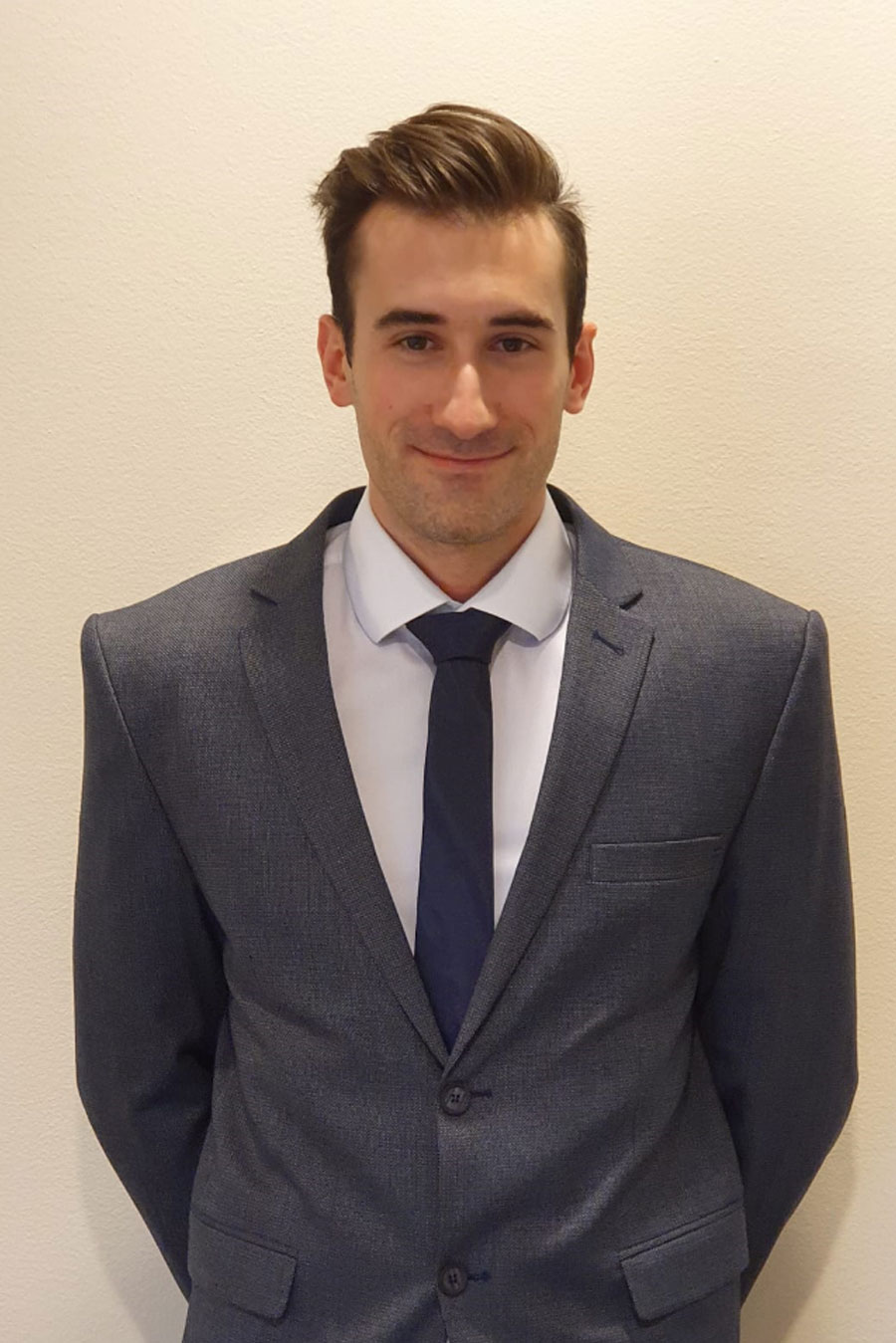 Matej is finishing his professional studies in accounting and finance at the Faculty of Economics in Zagreb.
In accounting, Matej independently performs accounting procedures for the needs of small and medium-sized companies, and has gained extensive experience in VAT calculation, payroll, accounting control procedures, account reconciliation and preparation of various reports for the needs of financial and government institutions, reports for the needs of financial institutions, Intrastat report and other reports for the owners.
In addition to working in accounting, Matej is responsible for introducing ISO standards in the accounting department.