ALPHA CAPITALIS makes a team of young people focused on creating value for their clients. We approach controlling, managerial accounting and other financial services by thinking outside the ordinary framework.

ALPHA CAPITALIS is a member of Pandea Global M&A
Pandea Global M&A is an international acquisition network present in more than 20 countries around the world connecting investors and sellers of various businesses.
Members of a Global Network
ALPHA CAPITALIS is a member of Pandea Global M&A, a global acquisition network that connects investors and sellers of various businesses. Pandea Global M&A operates with an emphasis on mergers, acquisitions, recapitalizations and various types of joint ventures, intending to place local projects on the international financial market.
We have provided our clients and partners with access to a large network of international investors. ALPHA CAPITALIS opens access to cross-border transactions for local businesses, and for international investors, we act as a "one stop shop" and a local partner. If you have a project for which you need an investor or if you are selling an existing business, feel free to contact us to present your case to international investors.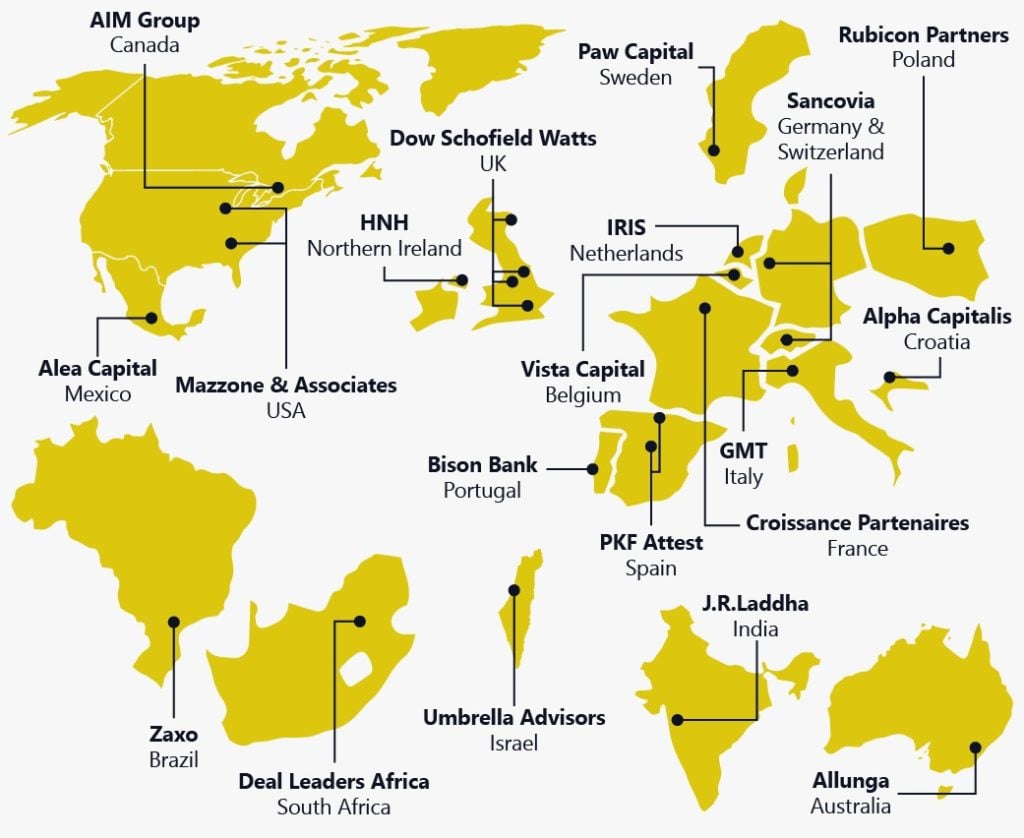 Access to a large network of international investors
Access to cross-border transactions
We act as a "one stop shop" and a local partner
ALPHA CAPITALIS was founded in 2012 with headquarters in Zagreb. The primary goal of the Company is to create a team of experts from different areas of finance who will provide support to clients throughout all stages of growth. ALPHA CAPITALIS team has years of experience in investment banking, financial advisory services, audit, financial restructuring and management accounting.
In addition to practical work, the team builds its knowledge through professional certifications: Certified Auditors, Certified Internal Auditors, Certified Appraisers, Certified Accountants, Certified Investment Advisers, ACCA, and CFA. Through services in the areas of finance, audit, accounting and tax, ALPHA CAPITALIS creates value for clients by building them a self-sustaining system, managing risks, improving balance sheet, and providing capital for business growth.

Samostalni sindikat radnika u komunalnim i srodnim djelatnostima Hrvatske

Sindikat turizma i usluga Hrvatske


Sindikat trgovine Hrvatske

Sindikat naftnog gospodarstva


Sindikat graditeljstva Hrvatske


Princess Yachts Adriatic d.o.o.

Komunikacijski laboratorij d.o.o.







Savez samostalnih sindikata Hrvatske


Pučko otvoreno učilište Samobor


Odlagalište sirovina d.o.o.

Sindikat metalaca Hrvatske



Poliklinika Arthros d.o.o.



Takko fashion Croatia d.o.o.



Hrvatska zaklada za znanost



Hrvatski sindikat telekomunikacija

Peradarska farma Derifaj d.o.o.


Zračna luka Rijeka d.o.o.






Tvornica pogrebne opreme d.o.o.






Nimco Brands & Liquers d.o.o.

Veterinarska ambulanta Sedlić d.o.o.

Končar – Metalne konstrukcije d.d.



Customer support at all stages of business development
We raise capital for business development, assist in decision-making on financing and balance sheet optimization, and set up controlling within the organization
Closing transactions (buying or selling businesses, mergers, recapitalizations)
We assist family companies in transferring ownership to the younger generations, existing management or third parties (financial / strategic investors or new management). We provide business sellers with the entire process of selling business shares of the company by preparing all the necessary documentation and approaching potential investors in a structured manner. We find investors, prepare the company for sale (EBITDA normalization), estimate the value, draft an information memorandum, present a business opportunity to investors, and support the contracting and closing of the transaction. For investors, we create a catalog of potential acquisitions, link them to sellers, evaluate the value of a business, and run a due diligence process.
Focus on your core business and leave the financing to us. We act as your agents in front of investors and credit institutions. We make all the necessary documentation (Business plan, investment study, Credit request …) and present the business model to credit institutions and / or investors.
We apply to sources of financing and obtain capital in the form of debt, mezzanine debt, recapitalization (Private equity funds and Strategic investors), issuance of shares in the capital market (Progress market), EU funds, tax breaks, guarantees, warranties, investment incentives and the like.
Business Finance Management
Do you need help with managing your business finances and do not want to hire a CFO or do you need to bridge a certain period until the finance department is formed and key employees are hired?
In these situations, we act as the interim CFO so that we are involved in all decisions regarding contract financing, capital budgeting, investing and measuring return on invested capital.
We support management in building an effective management system
By implementing a controlling system, we support management in managing the organization and making key decisions. By building key performance indicators, process maps, risk maps, procedures and internal controls, we build a system of management, remuneration, measurement and reporting.
After the monthly system of controlling is implemented, we support management through measurement of results, analysis of deviations and production of managerial reports (Dashboard). We set key performance indicators at the workplace level and measure the effectiveness of implementation. We make scenario analyzes, do simulations of financial results, measure return on invested capital, and support management in making all key decisions.
We issue independent expert reports / opinions
Tax planning and tax representation
We look at your entire situation with tax laws and regulations, and draft tax opinions. We detect tax risks and act preventively through tax planning. If you have affiliates in different tax jurisdictions, we design transfer pricing studies for you in accordance with OECD guidelines.
You need an audit report / opinion
Based on accounting (IAS, HSFI) and auditing standards, we issue audit opinions.
You believe you are the injured party or there is an inclination of a corporate fraud
Using the forensic accounting method, we detect manipulations of financial statements, embezzlement and fraud.
Interested in the market value of business shares?
Based on internationally recognized valuation methods, we derive the market value of a business share.
You are taking over a company and doubt the true presentation of the numbers in the reports?
In this case, we do financial and tax due diligence. We verify the authenticity of all items in the financial statements and confirm the reality of the value of net assets or equity.
We start companies for clients and foreign investors, keep business books, represent them before the tax administration and credit institutions, and produce regular monthly / weekly reports. We provide clients with direct access to the application (ALPHA CLOUD) through which they can produce reports that meet their needs best.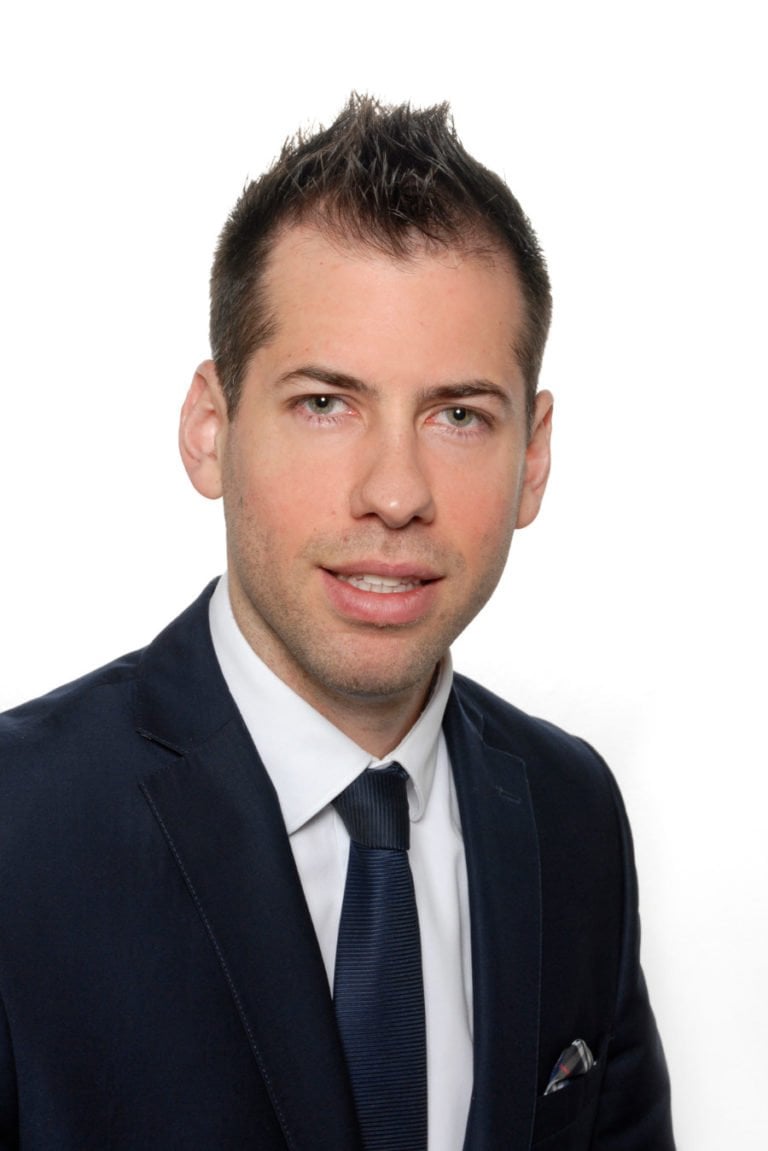 Mr. Danijel Pevec, dipl.oec.
Danijel holds a Master's Degree in Corporate finance at the International University of SDA Bocconi Milan. Prior to that, he completed his professional studies in business economics, corporate finance, at the Zagreb School of Economics and Management in Zagreb.
Danijel had the opportunity to undertake training for a tax specialist, a chartered accountant, a certified internal auditor, an auditor (ISO 9001: 2015), a certified appraisal, a chartered accounting forensic scientist, a certified investment advisor (HANFA), and advanced financial modeling with a focus on mergers and acquisitions for Private Equity funds and investment banking. Furthermore, he is a member of associations such as the Croatian association of management accountants, the Association of Certified Accountants, the Croatian association of accountants and financial officers, and the Croatian Association of Appraisals. Danijel has more than 10 years of experience, including work in the international environment (Singapore, Germany, Italy, Serbia, Bosnia and Herzegovina) in various areas of finance such as corporate finance, investment banking, financial advisory services and financial restructuring.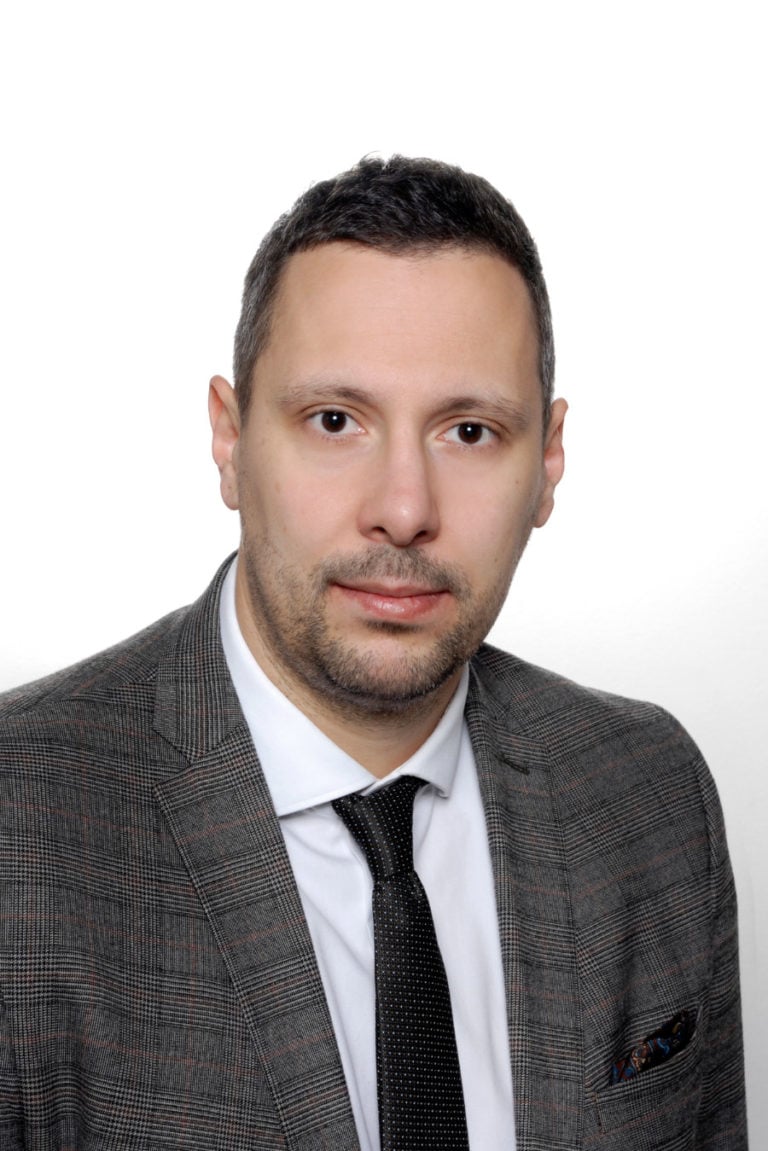 Ilija is an certified auditor. Graduated from the Faculty of Economics and Business in Zagreb, financial analysis and business planning program. Ilija has more than ten years of experience in the field of audit in different industries. He also had the opportunity to work on various transactions, some of which involve the takeover of a company, the increase in capital, the separation of companies. In addition to audit, he also worked on due diligence of several companies within various industries.
As an audit leader, Ilija has audited various service companies (sales of services and goods), manufacturing (agricultural and textile industry) and the public sector (utility companies) and various non-profit companies. Currently his primary activity is audit and providing support in transactions.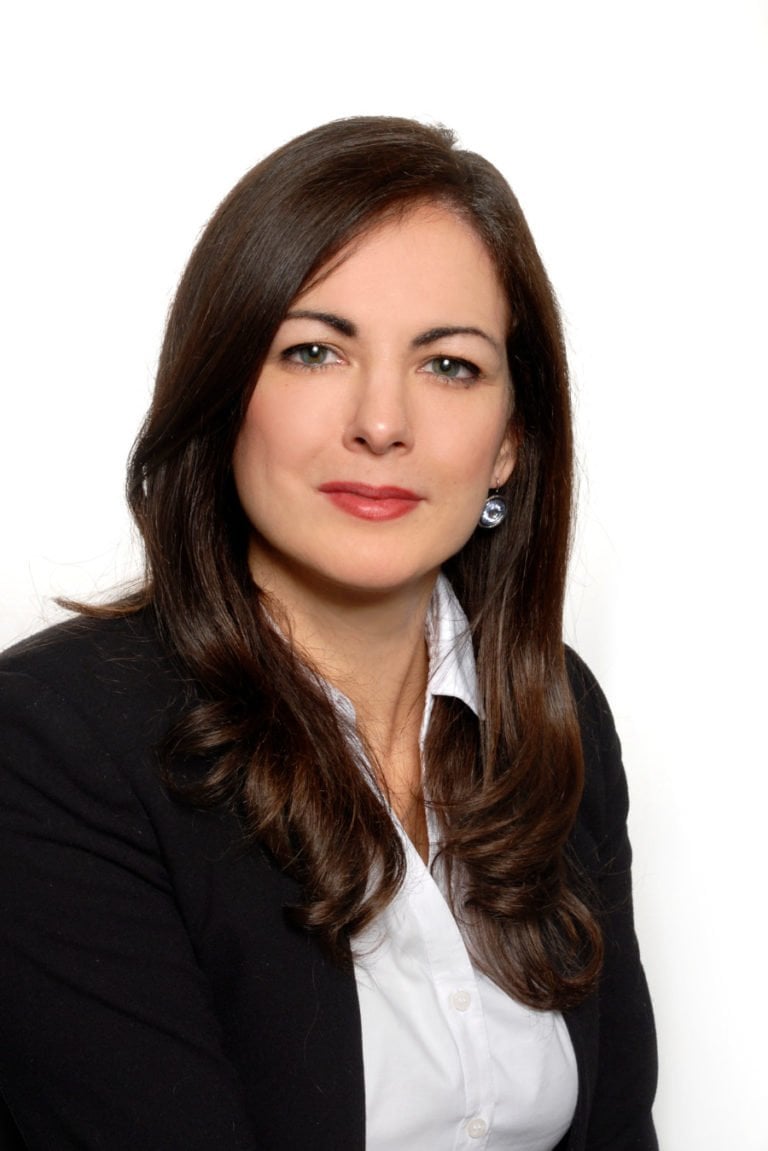 Nataša has been engaged in audit since 2005 and has conducted a full range of audits and due diligence projects, agreed procedures on specific requirements, audit of consolidated reports, audit of statutory changes and audit of EU projects. She has gained experience in audit work in multinational auditing companies. In addition to experience in the audit sector, Nataša has experience in the real sector within management accounting and finance where she has established control systems and provided support in the company's operations, conducted various customer demand analysis and participated in solving various accounting and tax problems. Nataša also provides accounting and business consulting services, as well as support when opening an enterprise and managing accounting. She holds a certificate of an external auditor, an authorized internal auditor and an authorized accountant.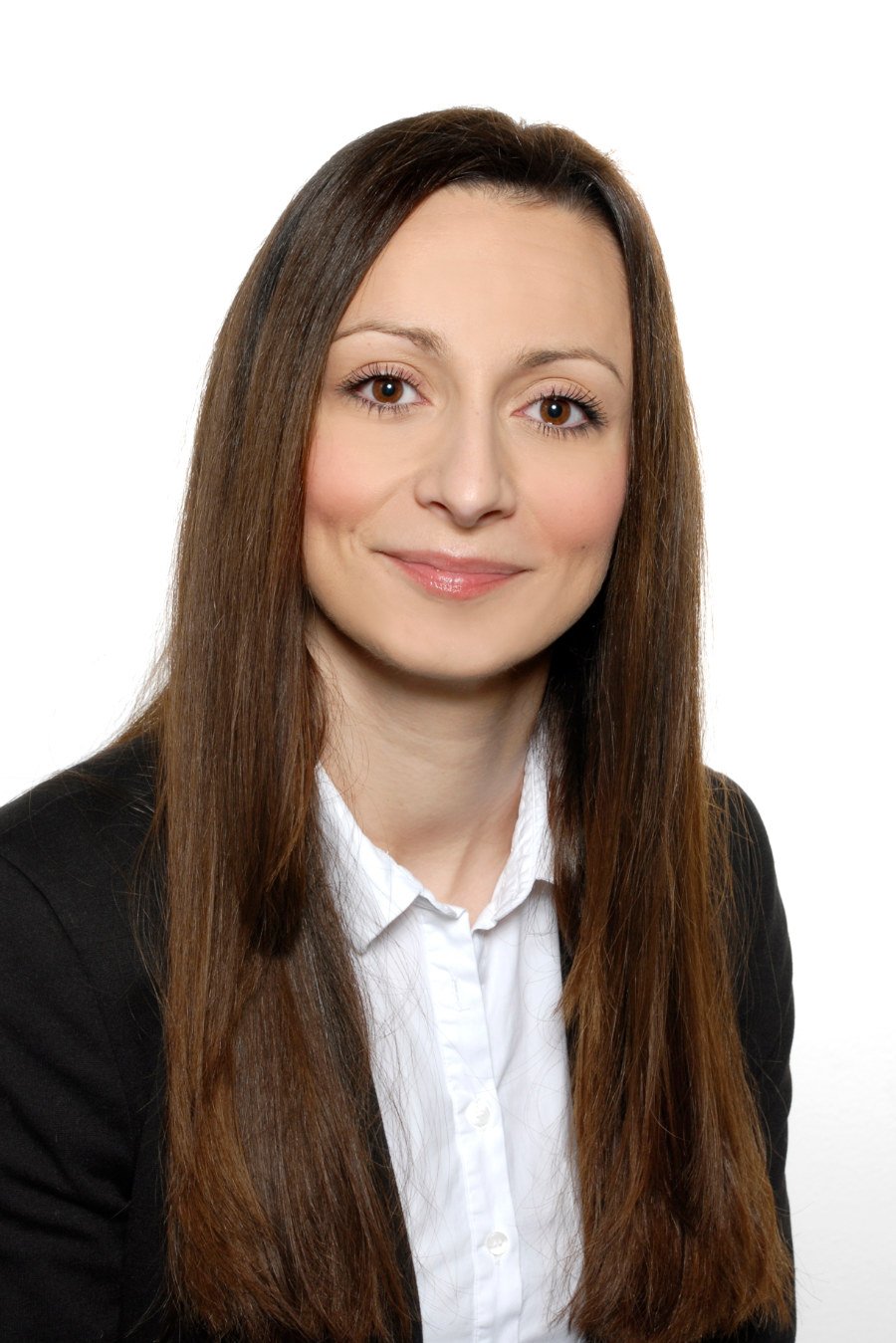 Anita Kutleša Osmanović, mag.oec.
Anita graduated from the Faculty of Economics in Zagreb, majoring in accounting and auditing. She obtained certification for Certified Auditor in 2017. She has many years of experience in the area of auditing (financial statements audit, capital increase audit, minority shareholder displacement audit, nonprofit financial statements audit).
She gained experience in auditing at a renowned Croatian audit firm, in which she also gained management experience in a role of a director. In addition to auditing, her areas of interest are statistics and Econometrics, where she has both practical and teaching experience working as a demonstrator at the Department of Statistics at the Facuity of Economics in Zagreb.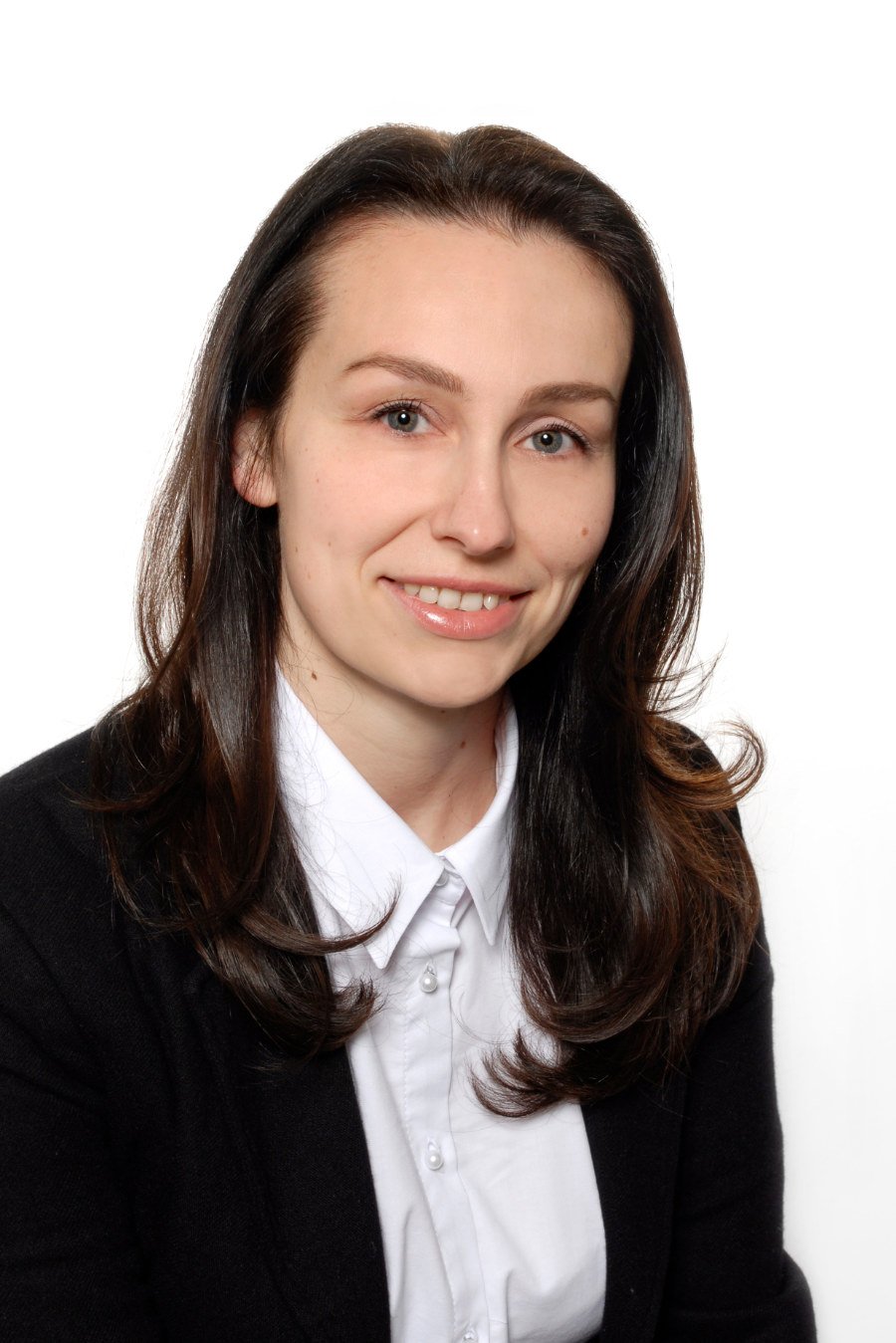 Antonija Kolarić, mag.oec.
Antonija began working in audit in 2008. She has gained extensive experience in auditing through a series of audit projects of public interest companies, small and medium enterprises in various sectors, auditing consolidated reports and special audits for the needs of owners.
As an audit manager, Antonija has worked on various additional services in the areas of auditing, company due diligence, and has conducted various analysis of reports for clients in different industries. Antonija is also an external certified auditor.
Antonija also deals with all the auditing issues in a structured M&A process.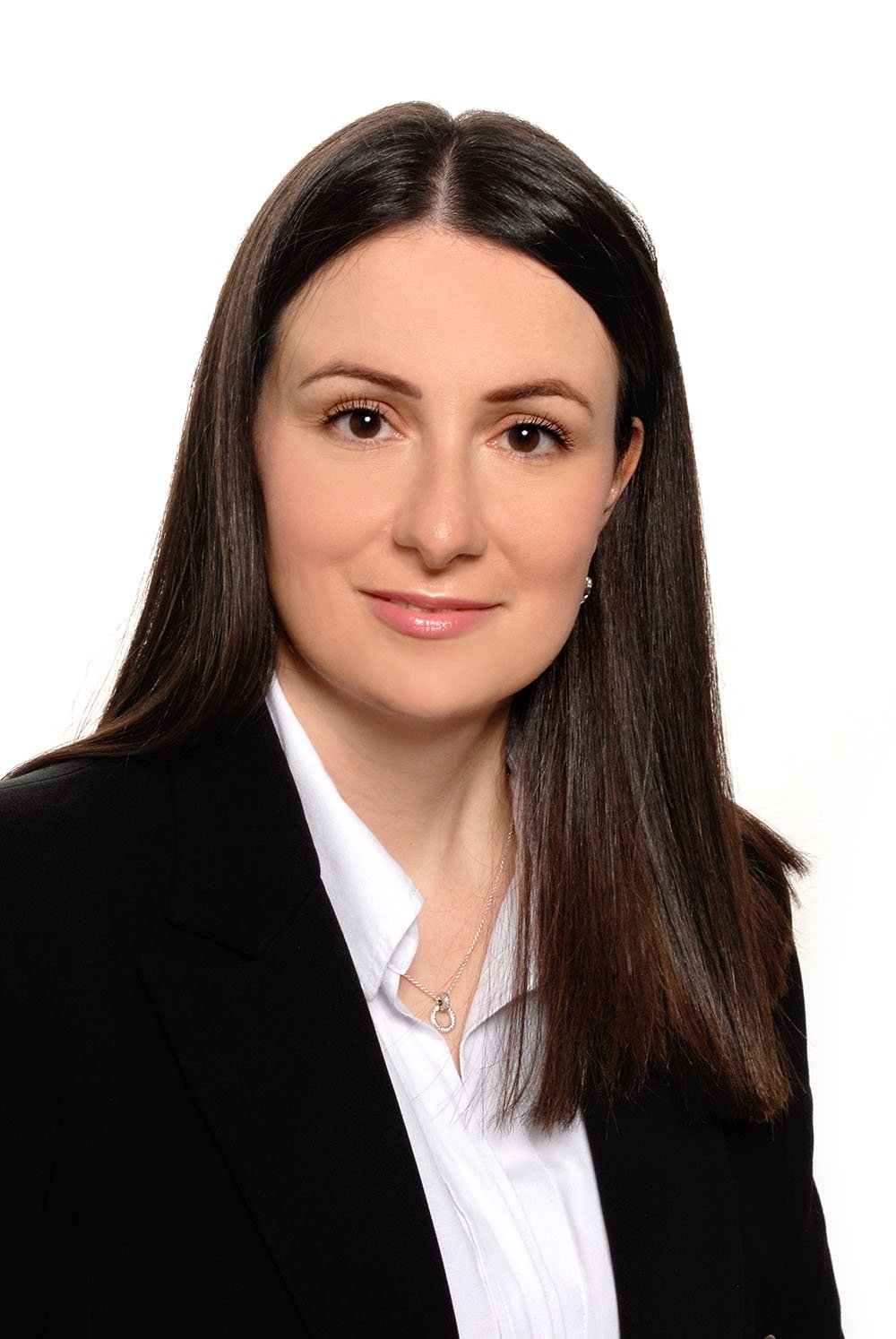 Antonija Briševac, mag.oec.
Antonija has been actively working on numerous EU projects financed by various sources of funding for more than 9 years. She graduated from the professional study of the business economy, the direction of insurance management, banking and finance at Libertas University in Zagreb.
She has a certificate for project management specialist by the competent adult education institution in Croatia. Antonija has a rich experience in designing, writing, controlling and implementing EU projects.
She started her career on educational projects where she collaborated with numerous experts and gained high ability to communicate and cooperate with various experts in a multicultural environment. She has excellent interpersonal skills and social sensitivity with the expressed multitasking skills. She has experience in the announcement and implementation of simple and public procurement procedures as part of key activities on numerous projects she worked on. Antonija is a dynamic, creative and enthusiastic person with excellent communication, presentation, negotiating and organizational capabilities.
In Alpha Capitalis, she  is responsible for the overall management of the EU Department and overseeing of all project activites as well as members of the project team.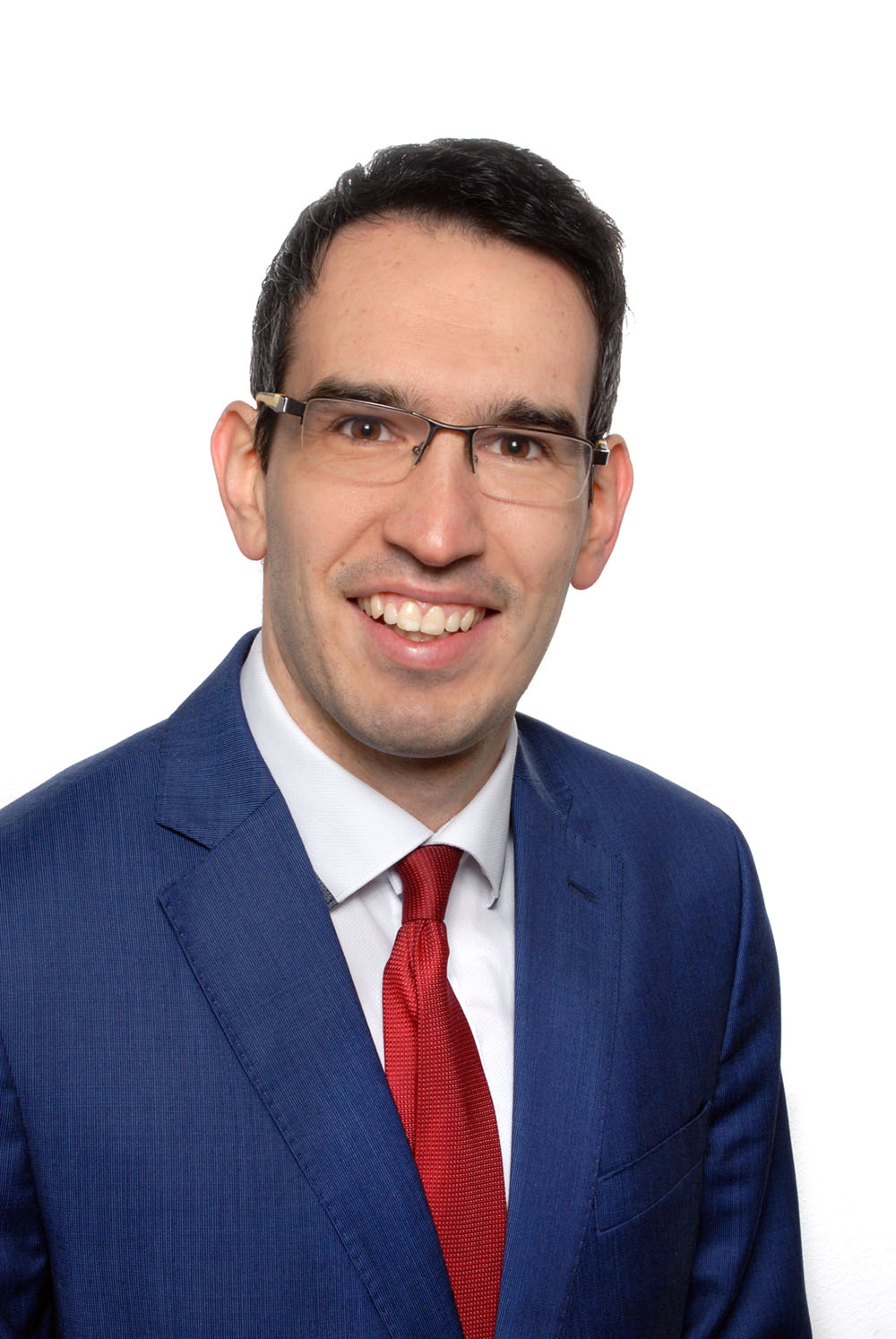 Šimun graduated from the Faculty of Economics and Business in Zagreb, financial analysis and business planning program also he was part of the Best of South-East program at the University of Graz.
He has experience in the accounting business in multinational companies, in the domain of posting incoming/outgoing invoices, VAT reporting, payroll accounting, material accounting and other accounting services including reporting on the legal needs and internal needs of the owner. Šimun attends the Association of Chartered Certified Accountants (ACCA) program and fluently speaks German and English.
He works in accounting as a team leader and takes part in solving accounting and business issues.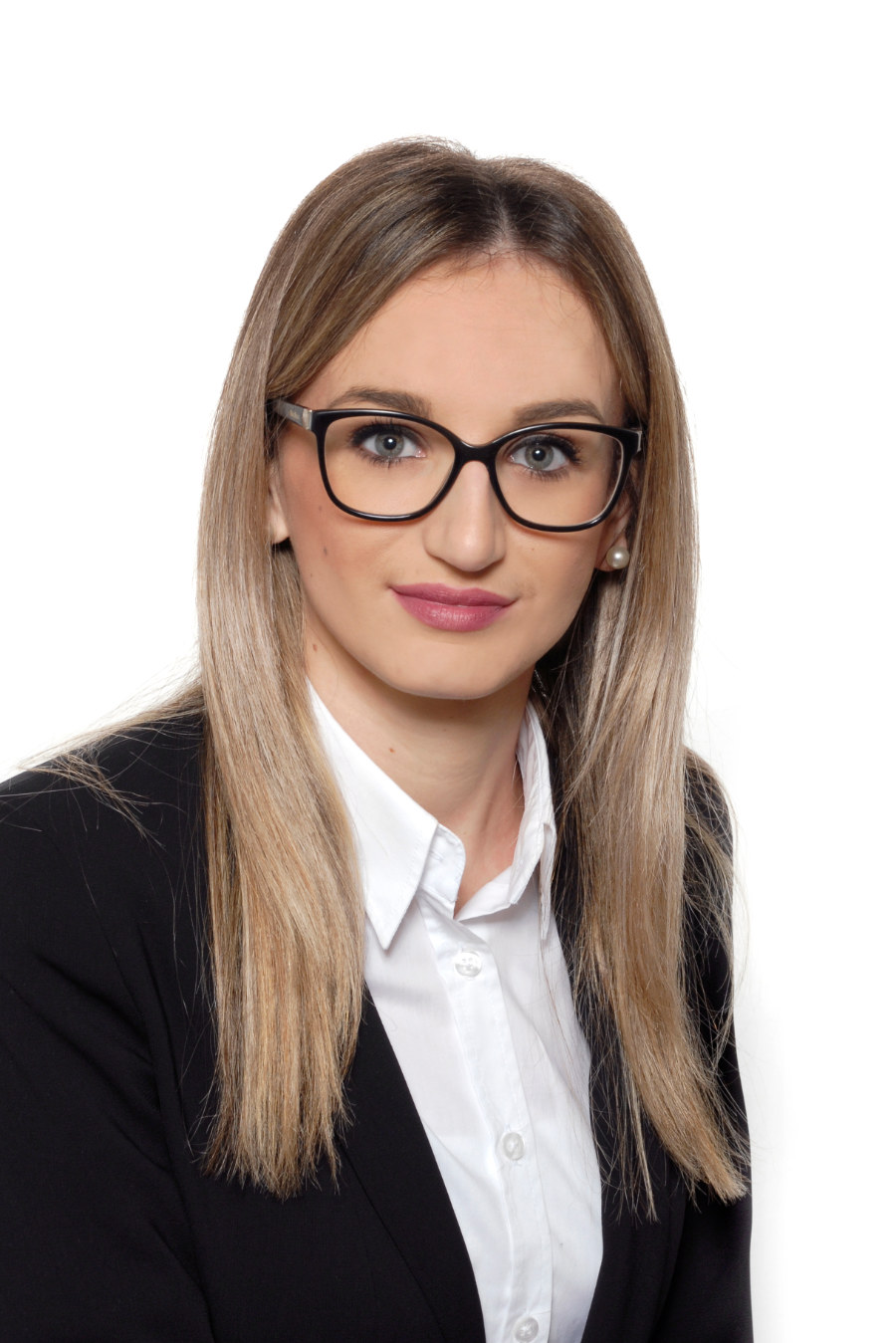 Assistant manager / Finance
Mateja graduated from the Faculty of Economics of the University of Zagreb, Finance course. In addition to academic knowledge, Mateja has experience in audit of companies from different sectors.
Furthermore, Mateja worked on financial and operational restructuring plans and provided support in the preparation of sales and recapitalization of companies. She also makes investment studies and applies to funding sources and communicates with credit institutions on behalf of the clients. She actively participates in the process of implementation of the management accounting system and subsequently provides support in reporting and drafting of the managerial reports. Mateja holds a certificate in financial modeling, and supervises the development of financial models for business valuations, M&A transactions and feasibility studies.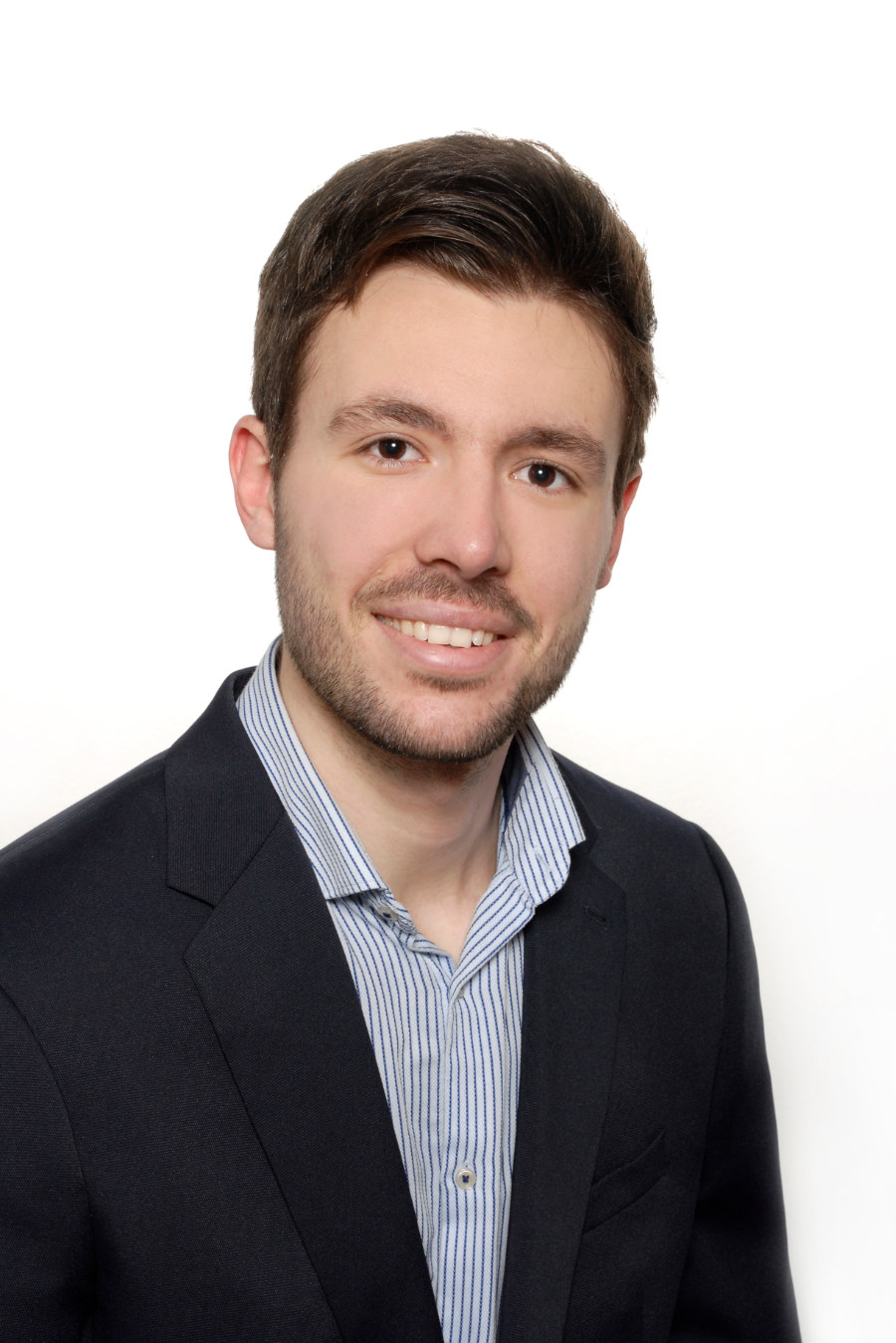 Jakov Fauković, univ. bacc. oec.
Assistant manager / Finance
Jakov graduated from Rochester Institute of Technology, majoring in finance and international business. During his studies, Jakov actively taught other students in the field of corporate finance and was also a mentor to freshmen students. Jakov has already made number of business valuations and has actively participated in the development of feasibility studies, due diligence, and transfer pricing studies. Also, being in charge of  M&A department, Jakov is in continuous contact with various private equity funds and foreign investors.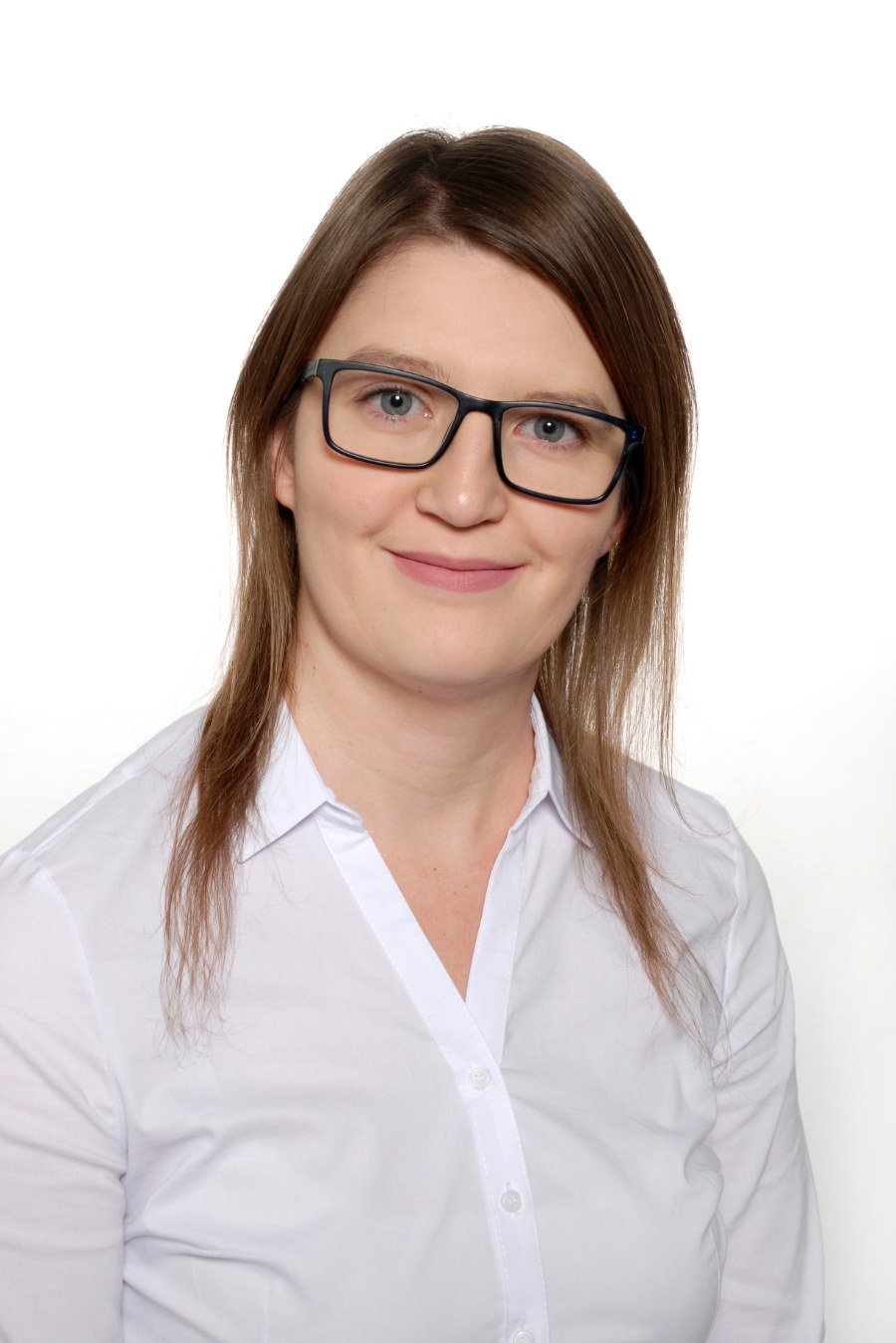 Suzana holds a Master's degree from the Faculty of Economics in Zagreb, majoring in finance. In addition to her academic background, Suzana has experience in making feasibility studies and company valuations in different sectors. In addition, Suzana performs audit of financial statements and participates in due diligence of companies. Suzana also participates in the development of models and reports for the M&A department.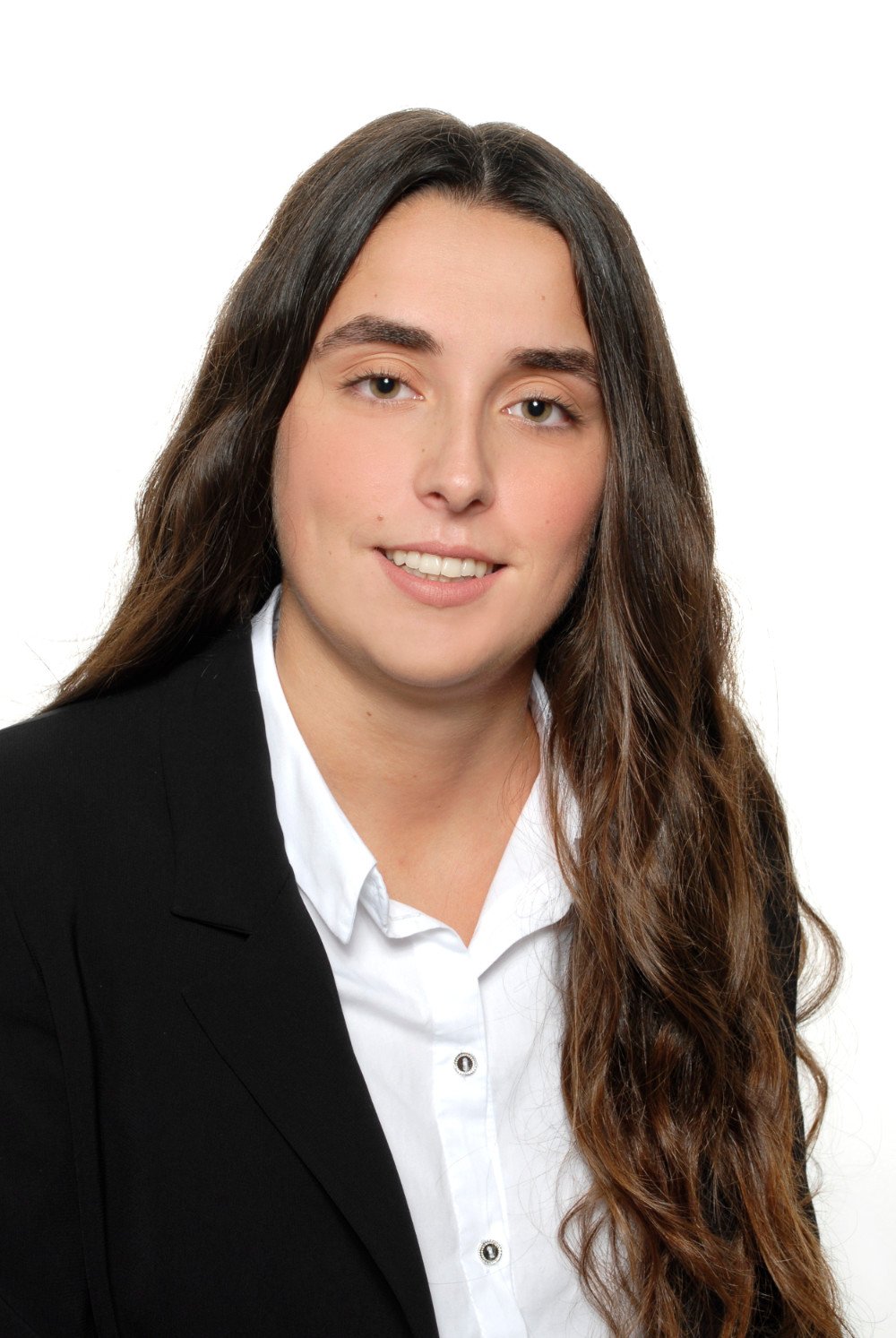 Katarina Senjak, mag. oec.
Katarina graduated from the Faculty of Economics in Zagreb, majoring in accounting  and audits. Additionally, Katarina possesses work experience in the banking industry where she worked as an associate in the margin department and the accounts receivable department.
As a member in the Alpha Capitalis team she actively participates in auditing financial statements, auditing financial statements no-profit organisations  and audit reviews.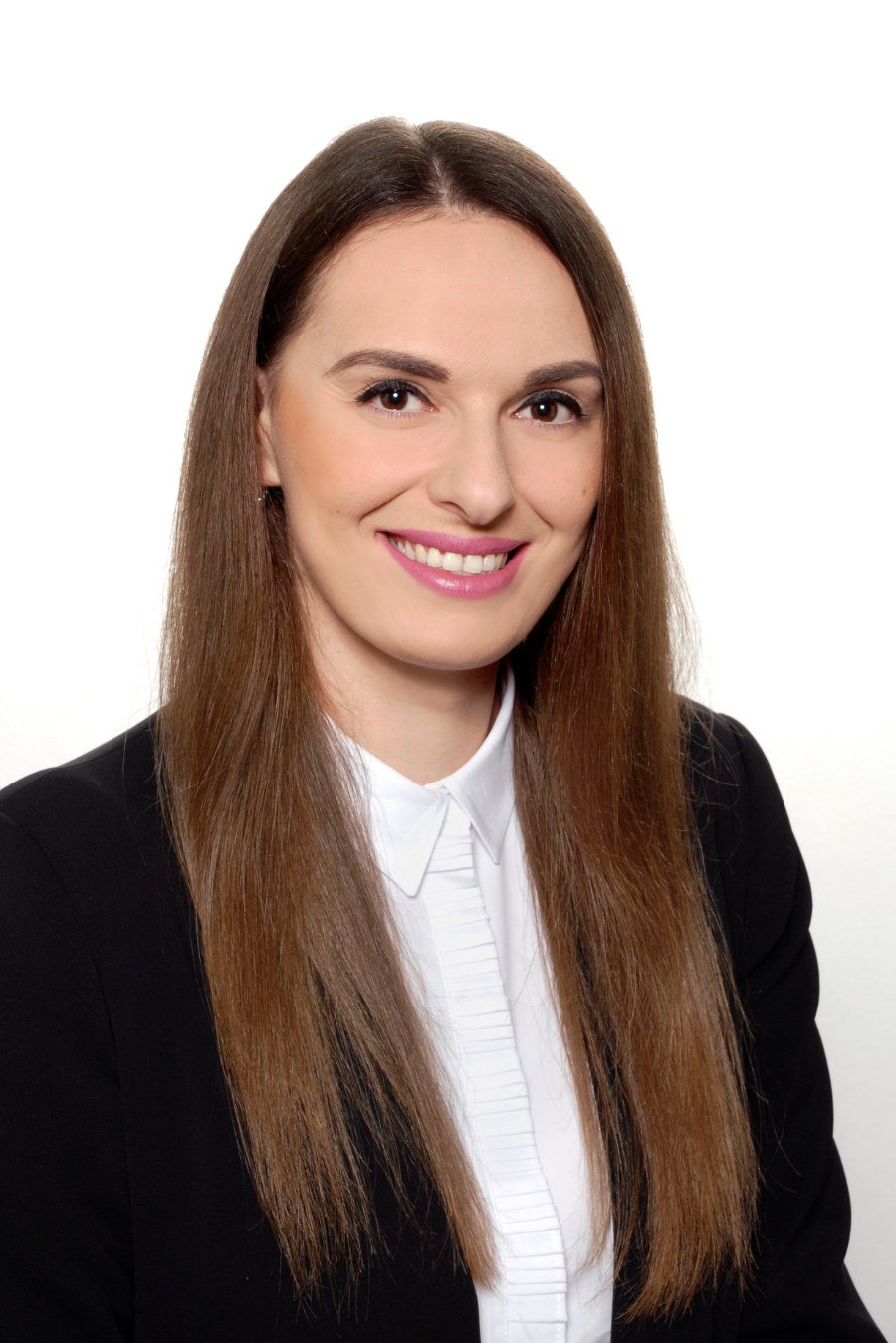 Tina holds a master's degree from the Faculty of Economics in Osijek. Tina has experience in accounting in various industries (services, retail, and manufacturing) for small and medium enterprises. Tina performs accounting tasks, participates in solving accounting and business problems, provides legal reporting support, all for the purpose of optimizing and improving the efficiency of clients' operations.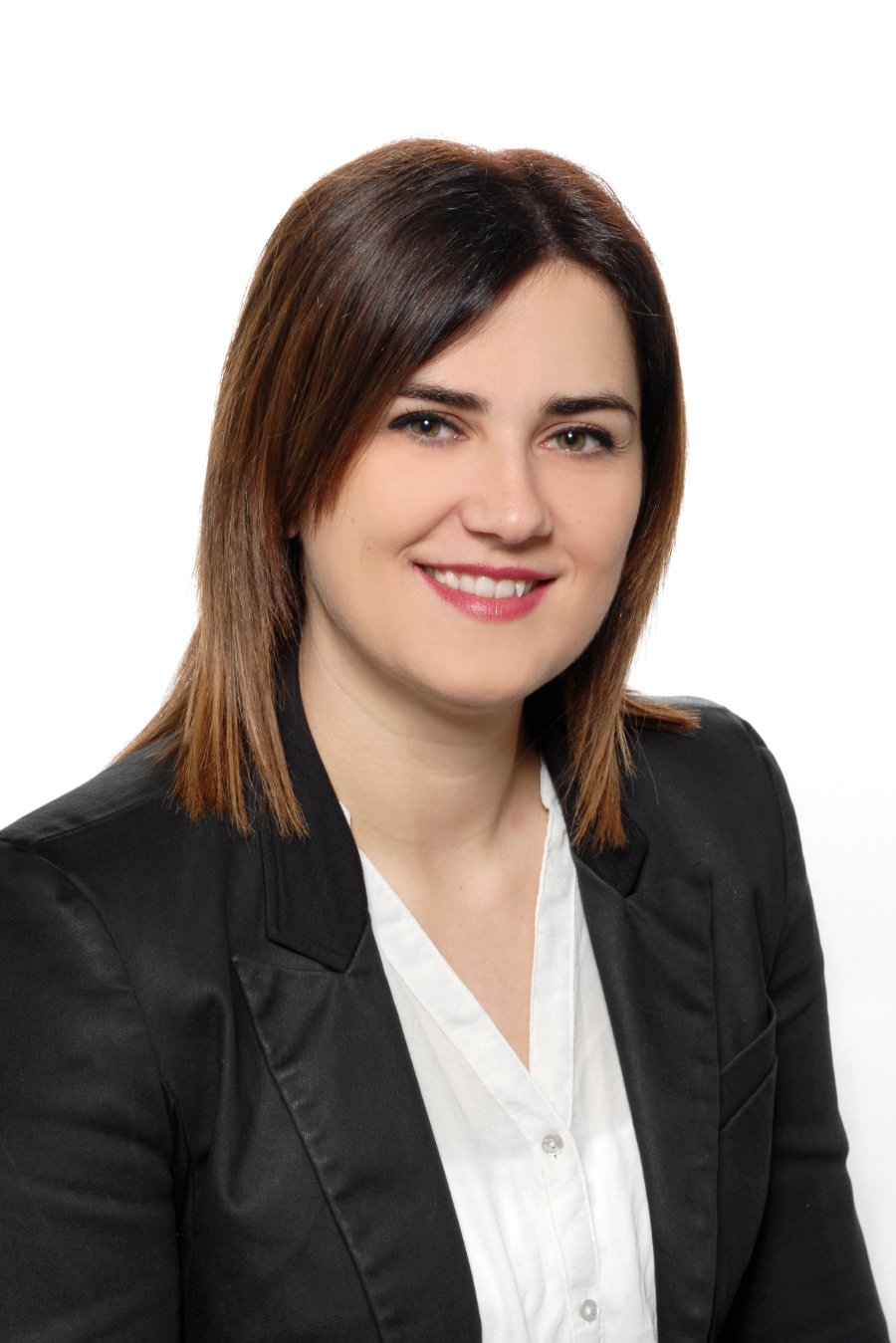 Marina Berdić, stučna pristupnica ekonomije
Marina graduated from the professional study program Business economics on University of Zagreb, Faculty of economics & business, with a major in accounting and finance. With the academic title, Marina finished course for self-handling practice and guidance in bookkeeping, accounting and finance business on RRiF education institution of entrepreneurship. She has experience in the accounting business in multinational companies, in the domain of posting incoming/outgoing invoices, VAT reporting, payroll accounting, material accounting and other accounting services including reporting on the legal needs and internal needs of the owner. Marina has a certificate in the field of local procurement – Specialized local procurement course, and in addition to experience in accounting division, she has experience in sales department where she provided sales support, resolved customers' requests, followed tenders and prepared tendering documentation and other administrative jobs. She works in accounting as a team leader and takes part in solving accounting and business issues.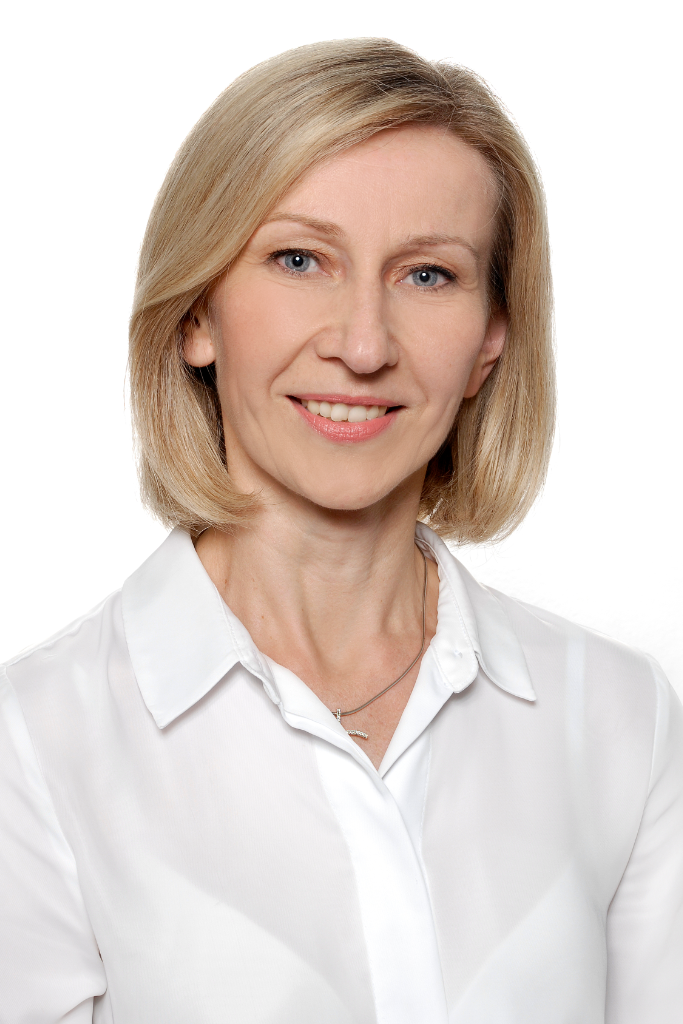 Adrijana Kudrić, mag.oec.
Voditelj računovodstvenog tima
Adrijana je diplomirala ekonomiju na Ekonomskom fakultetu Sveučilišta u Rijeci, smjer
Poduzetništvo. Posjeduje više od 10 godina iskustva u računovodstvenim sustavima proračuna, neprofitnih organizacija te u sektoru trgovine za mala i srednja društva. U navedenim sektorima, Adrijana je obavljala poslove obračuna plaća, kniženja URA/IRA, izrade plana proračuna, izrade statističkih i financijskih izvještaja proračuna, računovodstvenog praćenja EU projekata, prijave i odjave radnika, vođenja evidencije o radnicima, obračuna PDV-a, izrade Intrastat obrasca, vođenja robno-materijalnog knjigovodstva, te ostale računovodstvene poslove. U Društvu obavlja poslove voditelja tima u odjelu računovodstva te sudjeluje u rješavanju računovodstvenih i poslovnih problema.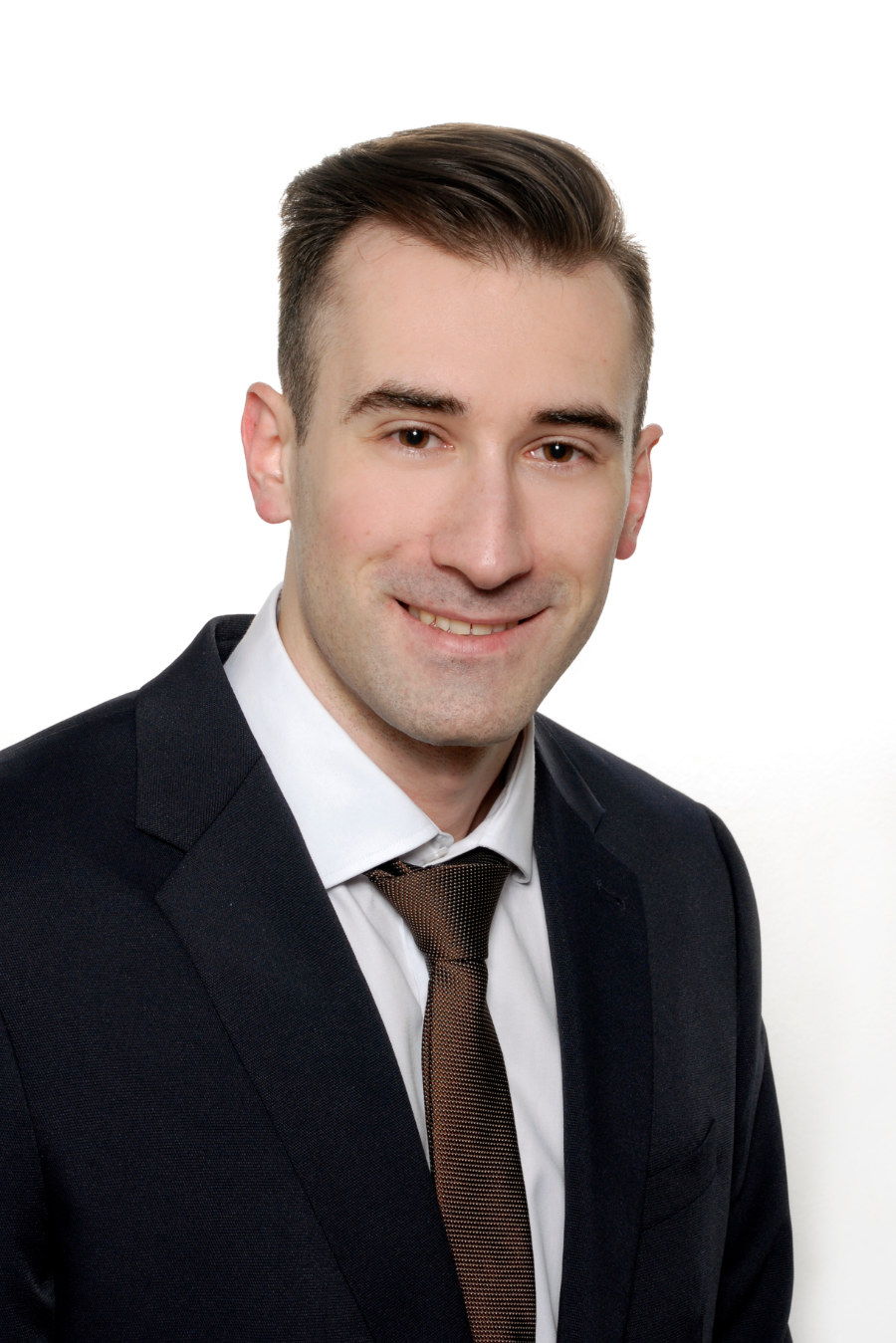 Matej Čima, univ.bacc.oec.
Matej is completing his professional studies in accounting and finance at the Faculty of Economics in Zagreb. In the accounting department, Matej independently performs accounting procedures for the needs of small and medium-sized enterprises, and has gained extensive experience in the calculation of VAT, payrolls, and the preparation of various reports for the needs of financial and government institutions. In addition to working in accounting, Matej is also responsible for introducing ISO standards in the accounting department.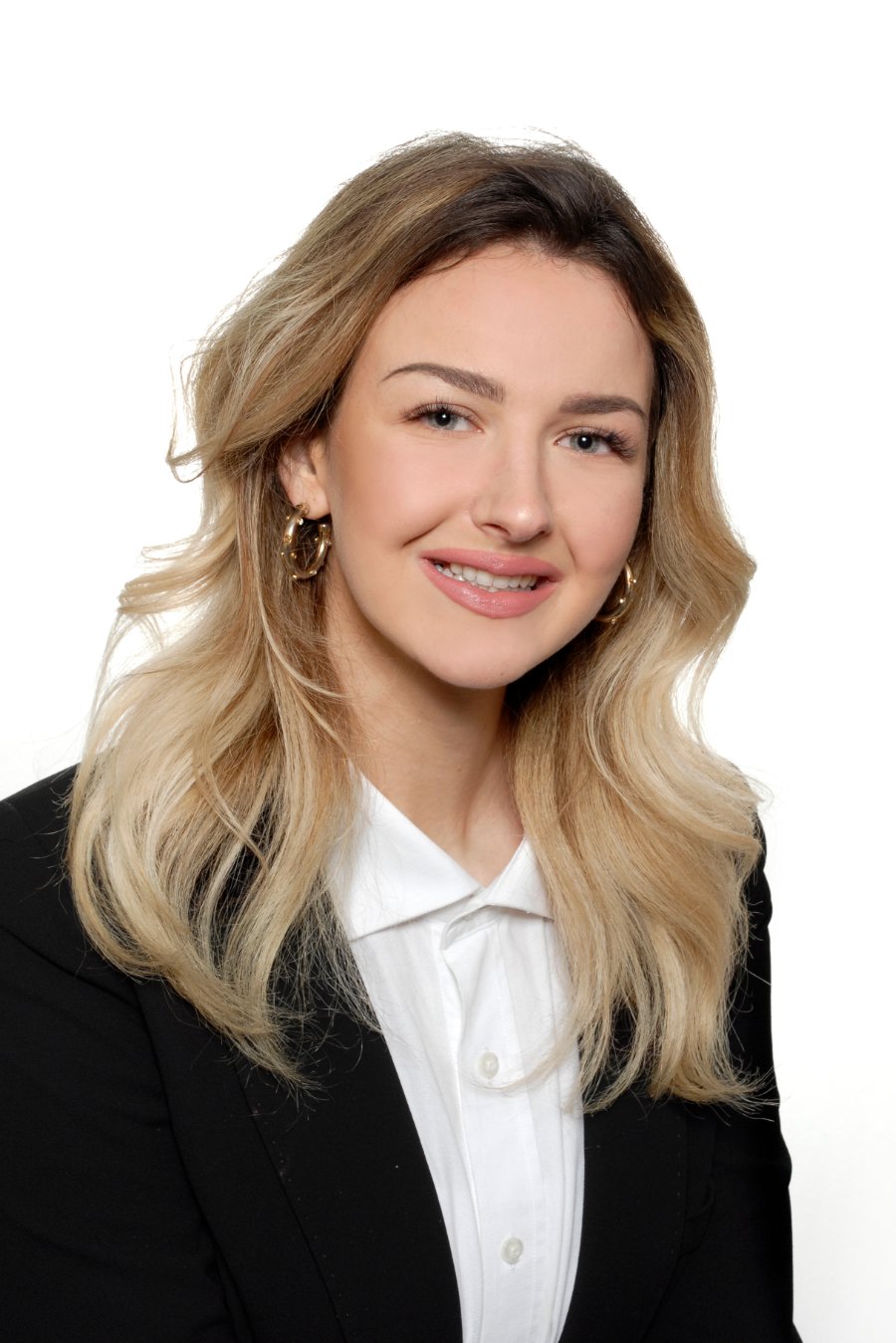 Računovodstveni astistent
Mia završava stručni studij računovodstva i financija na Ekonomskom fakultetu u Zagrebu.
Kao član tima Alpha Capitalis, aktivno sudjeluje u ispunjavanju računovodstvenih tekućih poslova za potrebe manjih i srednjih društava.
Uz pripremanje i obradu dokumentacije, knjiženje ulaznih/izlaznih računa, izvoda te kalkulacija PDV-a, sudjeluje u pripremanju godišnjih financijskih izvještaja. Radi na kontrolnim postupcima knjiženja, uskladi evidencija salda konti te izradi različitih izvještaja za potrebe financijskih institucija, te ostalih izvještaja za potrebe vlasnika.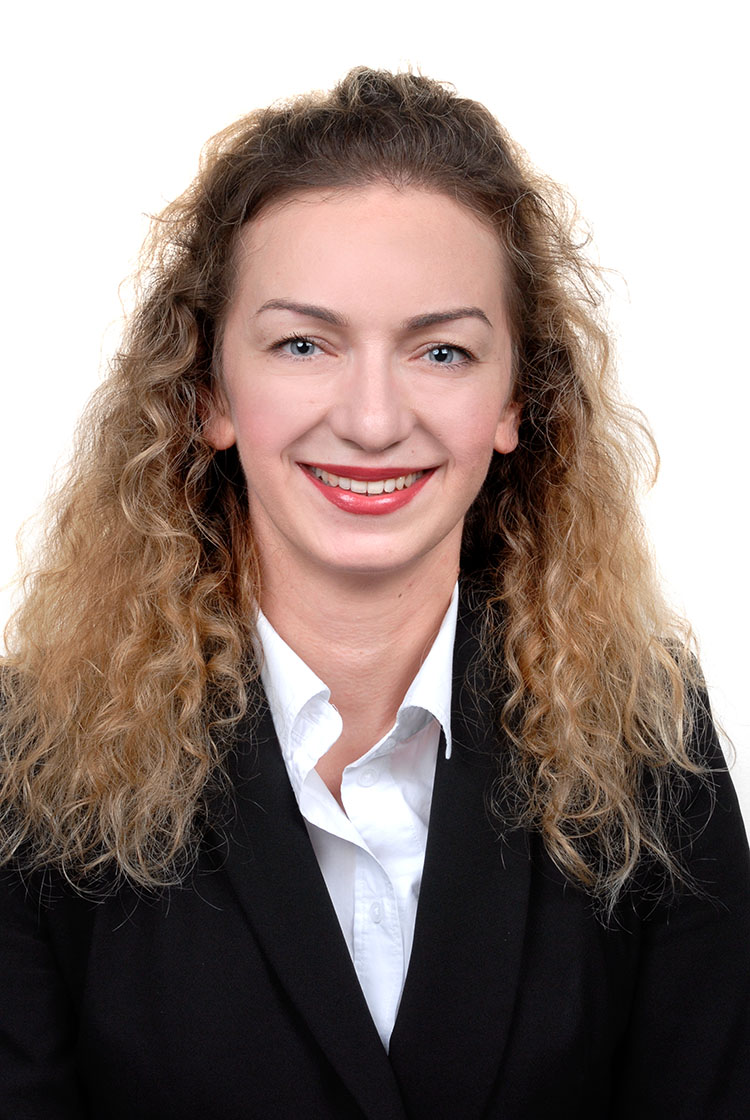 Marija graduated from the Zagreb School of Economics and Management (dipl. oec.).
At HAMAG BICRO, where she was responsible for grant awarding procedures for calls from the field of entrepreneurship, she began to acquire knowledge and experience in the field of EU funds. She has extensive experience related to the process of creating calls for grants and evaluating project applications. She knows very well the Management and Control System of the European Structural and Investment Funds in Croatia.
After working in the state agency, she started to acquire knowledge and experience in the private sector, by advising on the possibilities of financing from the EU and national funds and by preparing project proposals, which is her main responsibility at Alpha Capitalis.
Other, previously acquired work experience is related to the analysis of business processes for the purpose of business consulting in IT and the area of human resources management.
Contact us and schedule a free consultations
We are glad to give you advice and active support thru all stages of business development

ALPHA CAPITALIS is a member of Pandea Global M&A
Pandea Global M&A is an international acquisition network present in more than 20 countries around the world connecting investors and sellers of various businesses.